SPOTTED: Soccer Star Neymar Jr. Dons Former Lakers' Kyle Kuzma Hoodie During Practice
Published 09/23/2021, 8:44 AM EDT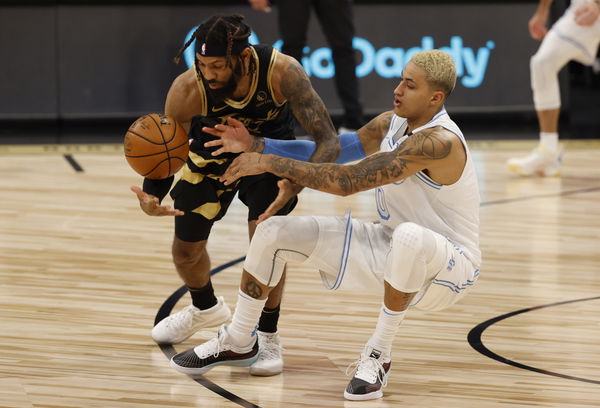 ---
---
Kyle Kuzma is going to be in the spotlight in the upcoming 2021-22 NBA season. After he was let go from the Los Angeles Lakers roster for his poor performances, he has much to prove and once again establish himself as a rising star. While NBA fans have been out to criticize Kuzma's every action, there might be one person who is knowingly, unknowingly showing his support. And it's not just anybody but Neymar Jr.
ADVERTISEMENT
Article continues below this ad
After a very disappointing season with the Los Angeles Lakers, Kuzma had to bear the brunt of a lot of hate from fans. And even though he is about to start a new chapter in his career, it seems like the ghost of past mistakes will continue to haunt him. At least until he gives everyone a reason to stop it.
From writing crude comments on his workout posts on Instagram to a plethora of negative remarks on Twitter, Kuzma saw it all this offseason. However, there is something that is definitely likely to take his mind off all the hate.
ADVERTISEMENT
Article continues below this ad
And when Neymar Jr. is wearing your Puma merchandise, it's hard to pay attention to the rest. Neymar was seen during practice in Kuzma's new Puma hoodie and pulling it off amazingly. This hoodie, although plain and simple, screams young chic.
WATCH THIS STORY: Ben Simmons, Kyle Kuzma & other NBA Players Who Have a Lot to Prove Next Season
When did Kyle Kuzma sign with Puma?
ADVERTISEMENT
Article continues below this ad
During his first two seasons at the league, Kuzma had signed with Nike. But he moved from the tick to the cat in 2019, signing a five-season deal with Puma. This was worth $3 million a year, and since then, Kuz has taken a lot of initiative in building his brand name.
Not only did he design his own shoes, but even T-shirts for a political cause, and now has this brilliant hybrid of Kuzma and Puma, Kuz-ma Hoodie. He may not be flourishing on the court as of now, but it seems like work off the court is going pretty well. If Neymar is wearing your hoodie, what can be better?
Watch This Story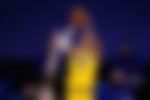 The only thing that can top this is if he shows an improvement in the next season. The biggest question has been whether Kyle just wasn't a good fit with the Lakers? Or does he overall need to work on his game before he can be labeled as a superstar again? One can only wait and watch.
ADVERTISEMENT
Article continues below this ad