'S**t Show': Michael Rapaport Makes His Frustration Clear About New York Knicks, Calls Brooklyn Nets Better
Published 01/11/2021, 11:49 AM EST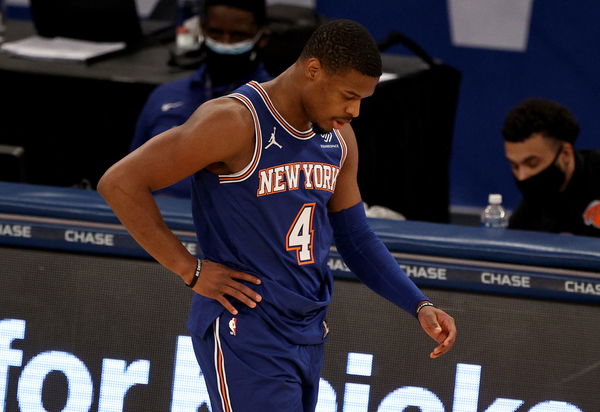 ---
---
The New York Knicks are two-time NBA champions, but long gone are those days where the Knicks would dominate the playoffs. A string of poor seasons has got their loyal fans ranting about the sub-standard quality of management and the lack of a proper culture. Popular actor Michael Rapaport is one of those fans. 
ADVERTISEMENT
Article continues below this ad
Rapaport has been a life-long Knicks fan but has been forced to "diversify" his NBA interests. The Knicks' poor run of form has got him fuming and he called it a "f***ing shit-show," during an appearance on 'All the Smoke Podcast.' 
Rapaport is questioning the basketball culture of the New York Knicks
ADVERTISEMENT
Article continues below this ad
Being a Knicks fan is hard these days. The biggest complaint that the fans lodge is that the franchise has no superstar who can lead the team to glory. There's no centerpiece to build the team around. 
This has got Michael Rapaport raging about the ownership and how they're failing to deliver with each passing reason. The 50-year-old actor explicitly criticized James Dolan for sinking the ship and fired shots at a few players as well.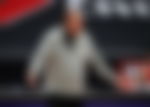 "We're changing our culture every goddamn f***ing two or three seasons. We've changed rosters. I will have to look at the goddamn roster again and be like, Who the f*** are at least eight of these fucking guys," Rapaport said. 
"This is not culture. The culture is so f***ed up in New York.," he added. 
Rapaport argues why the Brooklyn Nets are a better team over the Knicks
On paper, the Brooklyn Nets are a stronger team than the Knicks. While that might be the case, Michael Rapaport believes the Nets players have better living arrangements in Brooklyn than NY City. 
He stated that that the Knicks players majorly stay away from the city and the Madison Square Garden by living in the suburbs. But that's not the case with Brooklyn.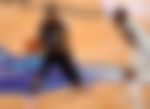 "Brooklyn. You live in Brooklyn, which is a dope place. You practice in Brooklyn, you play in Brooklyn, and you're 10 minutes away from Manhattan. That's sexy. That's dope. That's fly," expressed Rapaport. 
ADVERTISEMENT
Article continues below this ad
Furthermore, he then explained why star players have no interest in coming to the Knicks by citing the James Harden trade rumors that took the internet by storm recently. The Knicks weren't pulled into the conversation at all. 
"Nobody wants that place where they fired this coach and fire that coach and f***ing Phil Jackson and goddamn Derek Fisher. I can't even keep track of the year, but I'm so sick, as a fan of trying to learn these this roster every year. There's no core guys," he mentioned.
ADVERTISEMENT
Article continues below this ad
"I was oblivious for years. I was kinda like 'Okay it's gonna get better.'" Rapaport added, before going onto state that he's now rooting for the Boston Celtics as well the Milwaukee Bucks besides staying loyal to a stagnant New York team.