'Stand By My Story': Jay Williams Responds To Nets' Kevin Durant Disputing His Story
Published 06/09/2021, 8:45 AM EDT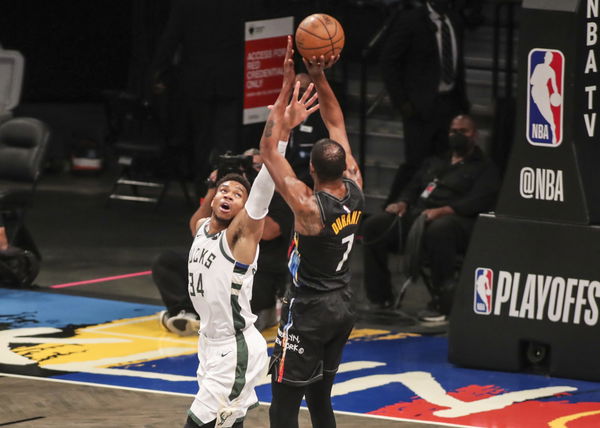 ---
---
Kevin Durant is arguably one of the best scorers in the NBA. Playing alongside James Harden and Kyrie Irving, the Brooklyn Nets are among the favorites to become the NBA champions this season.
ADVERTISEMENT
Article continues below this ad
The Nets are facing off against the Milwaukee Bucks in the second round of the playoffs. Given how well-matched both the teams are, the Nets vs Bucks matchup became an instant must-watch.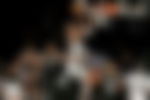 While Giannis and Co. were expected to make things difficult for the Nets, that hasn't been the case so far, as KD and Co. have been dominant and taken a commanding 2-0 lead in the series.
ADVERTISEMENT
Article continues below this ad
Jay Williams responds to Kevin Durant dismissing his story
After their second victory against the Bucks where Durant dropped 32 points, analyst Jay Williams shared a story that Durant didn't want him to be compared with Giannis Antetokounmpo.
But the 2012 MVP had dismissed this claim yesterday and said that the story ' a f****n lie.'
The former Bulls guard responded to Durant. In a recent appearance at KJZ, the 31-year-old analyst said that he stands by his story. "I stand by my story. You know, I was probably wrong for sharing your personal story. But that's what we do. We share personal stories."
ADVERTISEMENT
Article continues below this ad
Williams also said why he said the story in the first place. "It was meant as a compliment. There are levels to this. It was about you know, saying, hey, how different KD is. It's unfortunate that KD felt that way at that moment, but I wish KD nothing but love and all the best success, I hope they win a championship."
Williams added, "We talk about them every single day. Shoot the other day, I was talking about him being the best player in the world. So that's all I gotta say about that….. Now there's some other people that made some other comments that I might address later on. But we'll save that for another day."
ADVERTISEMENT
Article continues below this ad
Given how both Durant and Williams are differing in their claims, we might never know whether the story was real or not. One thing is sure though, this faceoff between Kevin Durant and Giannis Antetokounmpo just got more interesting.