NBA Star Seen Begging on Road in Virginia Years After Playing Alongside LeBron James
Published 06/21/2022, 12:30 PM EDT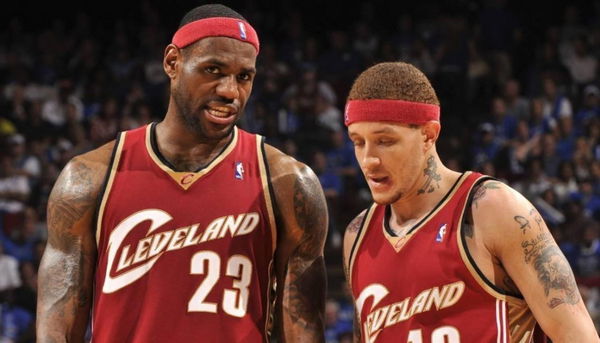 Former teammate of LeBron James, Delonte West was seen in a video panhandling in Virginia, something which has become a regular occurrence. Mental health struggles and a public battle with substance abuse have shattered a once-promising career. The eight-year NBA veteran has battled bipolar disorder as well.
West last played for the Dallas Mavericks in 2012, a team that is owned by Mark Cuban. People were hoping that West could make a return to basketball after having played his last game in the NBA almost a decade ago. There were chances for him to come back with 'The BIG3' but he didn't appear for the draft in May.
ADVERTISEMENT
Article continues below this ad
This isn't the first time he's been in such a situation. Mark Cuban had to intervene after a video surfaced of a bloody, shirtless West in handcuffs in January 2020. Cuban helped him get back onto his feet and admitted him into a rehab program. Since then, West has walked out of the rehab at least three times.
WATCH THIS STORY: Fans are curious: Who is Stephen Curry's father Dell's new girlfriend?
Following another relapse, West was arrested again in October 2021. But after that, West seemed to have recuperated. He had even resumed training in the hopes of securing a spot in the 3-on-3 basketball league introduced by Ice Cube. He wasn't selected even after his name was added to the draft pool.
Delonte West's time with LeBron James and the Cavaliers
West played with LeBron James for the Cleveland Cavaliers from 2008 to 2010. He averaged 9.7 points and 3.6 assists in his NBA career. He earned over $16 million during his career, which ended when he was only 28.
ADVERTISEMENT
Article continues below this ad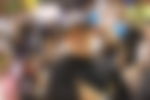 In the video posted online, a fan recognized West and asked, "My dog Delonte, how you doing my brother?". Seeing the former NBA star on the side of the street, the person was surprised. West is known for his stints with the Cavaliers, Mavericks, and Celtics.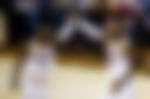 ADVERTISEMENT
Article continues below this ad
This latest footage comes two years after another video that went viral showing West being pummeled along a highway. A video of his initial meeting with Mark Cuban also resurfaced, which caused people to plead for West to seek some help. He has lost his way numerous times, but if he has people alongside who care for him, then there is still hope for the former pro.
One can only hope West gets the required help and guidance he desperately needs.