Start, Bench, Cut: Warriors Legend Chris Mullin Makes Impossible Choice Between Larry Bird, Scottie Pippen and Julius Erving
Published 08/15/2021, 4:30 PM EDT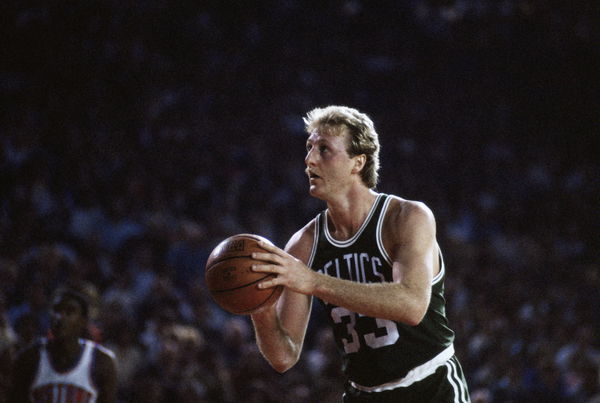 ---
---
Celtics' legend Larry Bird was arguably one of the most influential players in the 80s. Him alongside the one of a kind Magic Johnson truly epitomized 80s basketball.
Guiding the Celts to three championships, Bird's style of play truly made him a standout player. Be it having a host of post moves or his shooting prowess from the three point line, Bird could do it all.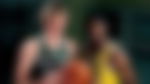 Given his incredible skill-set, the Celtics' legend is certainly one of the best small forwards the league had ever seen and arguably one of the most influential players of his generation winning a 3 MVP trophies in his illustrious career.
Chris Mullin makes a tough decision between Larry Bird, Scottie Pippen and Julius Erving
A small forward position is unique in its own right on an NBA court. While recently players like LeBron James might have stepped in, it was the likes of Bird and Scottie Pippen who defined the position.
So when Warriors' legend Chris Mullin played the start, bench and cut game for legendary small forwards like Bird, Pippen and Dr. J, it was worth watching. In a recent appearance at the Knuckleheads podcast, Mullin opted to start Bird, bench Pippen and ultimately cut Doc.
The Warriors' legend added, "I'm gonna be decisive. I might not be right but I'm gonna be decisive." All the three small forwards certainly had a massive impact on the game in their own right. Be it Dr. J showing the world the power of dunking the ball and finesse with the ball or Bird showing his shooting and playmaking prowess, the SF position was a game changer.
Scottie Pippen then truly showed how versatile a small forward can be. With the skill-set of a guard combined with a versatile forward's defending, small forward truly became a hybrid position.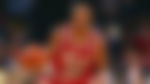 While it took time to give small forwards like Bird their due, some of the biggest names in the game nowadays play at the no.3 spot on the court. Be it Lakers' talisman LeBron James or Clippers' Kawhi Leonard, SFs have become crucial to a team's success.
Given the impact these players have on both ends of the court, the versatility of a small forward is truly spectacular. Who do you think is the next SF in the NBA?