Stats Prove Warriors' Steph Curry is on His way to Replicate His 2015-16 MVP Season
Published 02/16/2021, 11:30 PM EST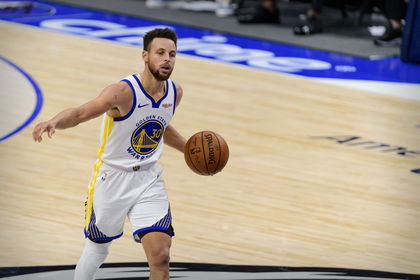 ---
---
Prior to the start of the 2020-21 NBA campaign, several critics raised questions about whether the Golden State Warriors superstar Steph Curry could make his comeback to MVP form in the competitive West.
ADVERTISEMENT
Article continues below this ad
Well, it's fair to say that in all the 28 games he has played so far, he has been nothing less than brilliant. In fact, his outstanding performances are making fans compare him to the time he won the unanimous MVP award in 2016.
Steph Curry 2020-21 stats similar from 2015 to 2016?
ADVERTISEMENT
Article continues below this ad
When the Golden State Warriors clinched the championship in 2016, Steph Curry had also made history by winning his second straight NBA MVP award. This was also the first time unanimous voting had taken place.
In that season, Curry averaged his career-high and league-high 30.1 points per game with 2.1 steals. He was also dishing out 6.7 assists and 5.4 rebounds per game. And now this season, his stats are exactly what they were that season. What does this mean for Curry?
Stephen Curry is averaging 30.1 PPG, 20.2 FGA per game and has a 66.9% true shooting percentage this season.

Those numbers are identical to his unanimous MVP season in 2015-16. pic.twitter.com/zJ5fJsBBGH

— ESPN Stats & Info (@ESPNStatsInfo) February 16, 2021
According to popular opinion, it seems like the star should be a part of the MVP conversation this year too. It was only in the first two games of the season that Steph scored just 20 and 19 points. Since then, he has been on a tear.
Steph Curry last 10 games:

36 PTS, 7 3PT, 68 FG%
27 PTS, 2 3PT, 59 FG%
40 PTS, 10 3PT, 54 FG%
32 PTS, 4 3PT, 55 FG%
32 PTS, 6 3PT, 59 FG%
57 PTS, 11 3PT, 61 FG%
28 PTS, 4 3PT, 53 FG%
38 PTS, 7 3PT, 57 FG%
28 PTS, 6 3PT, 65 FG%
27 PTS, 5 3PT, 50 FG%

Bonkers. pic.twitter.com/zRT466LYVF

— StatMuse (@statmuse) February 16, 2021
The Warriors so far
The Warriors are fighting for each and every win and stand eighth in the West with a 15-13 record. In Steph's last outing, he scored a whopping 36 points against the Cleveland Cavaliers and ended up winning the game 129-98. This season has helped NBA fans recognize the importance of Steph on the Warriors' roster.
ADVERTISEMENT
Article continues below this ad
Despite major obstacles like Klay Thompson's absence, and then James Wiseman and Kevon Looney getting injured leaving the team with no centres, Curry was able to adapt and deliver his best still. This is a team that isn't as strong as they were back in the 2015-16 campaign, but the way Steph is holding the fort is commendable.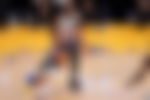 Steph is ensuring the Warriors rise in their conference and not miss out on the playoffs like they did last season. With the way they are playing, do you think they have a shot at the title this year? Or will they have to wait for Klay to return to reach there?
ADVERTISEMENT
Article continues below this ad
Read also- Who is Steph Curry's Brother Seth Curry & Father Dell Curry?