Stats Proving That Zion Williamson Is Better For New Orleans Pelicans Than Anthony Davis
Published 02/09/2021, 10:00 PM EST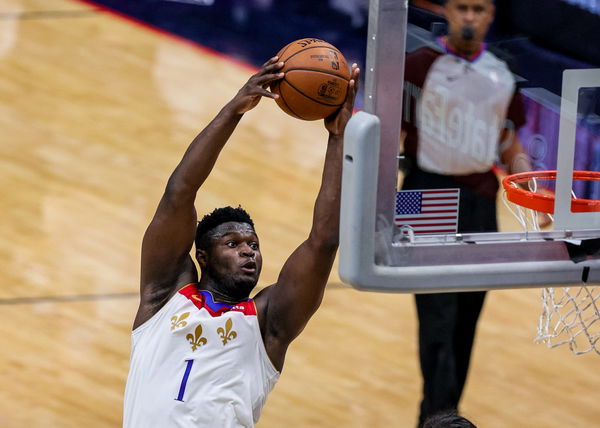 ---
---
Zion Williamson has a long NBA career ahead of him. However, his fast start is something not many people give him credit for. He has averaged over 20 points ever since he entered the league. This is despite having a series of knee injuries that were supposed to hamper his production.
ADVERTISEMENT
Article continues below this ad
The only thing that has hampered is his time on the floor, which means his numbers could be better with more playing time. Stan Van Gundy is giving Zion more minutes, and the sophomore is averaging 23.7 points and 7.2 rebounds. His scoring output is more than that of the last superstar in New Orleans in Anthony Davis.
ADVERTISEMENT
Article continues below this ad
Zion was always going to fight AD comparisons and they are already starting. Davis led NOLA to the Playoffs twice in his 7 years there. He made the second round in 2018, but couldn't get the team past that. It is yet to be seen how Zion can lead this team in the post-season, so these comparisons are going to get more heated.
Zion Williamson vs Anthony Davis: Is this a fair comparison?
While numbers may say that Zion is productive for almost 4 more points than AD, does that tell the full story? AD was a transcendent star that struggled on poorly constructed teams around him. While he also does shoulder a lot of the blame for the lack of success in New Orleans, his elevation to superstar level proves that it wasn't for a lack of trying.
ADVERTISEMENT
Article continues below this ad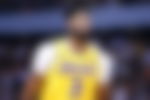 But Zion Williamson is definitely better this early. AD had a slow start to the NBA, averaging just about 13 points in his rookie campaign. Zion may have barely played but was averaging 22.5 points. If this is his true first season, he is already bettering what AD had in his second season.
The start to the races is hotter for Zion, as he has a good core around him. He has all-star forward Brandon Ingram with him, so the hopes are high for that team. Davis became an NBA Champion in his first season away from the Pelicans with the LA Lakers. While they did have LeBron James, Zion has a lot to do before he can be equal to Anthony Davis.
ADVERTISEMENT
Article continues below this ad