Steph Curry and His Golf Obsession: How the Warriors Star Began Playing the Sport and What are His Future Plans?
Published 03/02/2021, 3:30 PM EST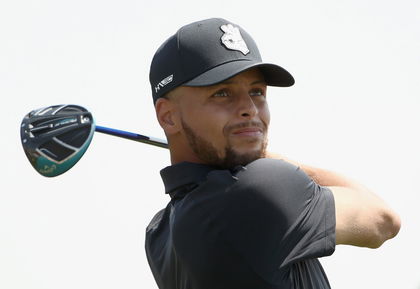 ---
---
Everyone knows that Steph Curry is the leader of the Golden State Warriors franchise. His basketball skills are amazing, and Curry is a future Hall-of-Famer. His NBA stats are mind-boggling, but the Ohio native loves the game of golf equally. 
ADVERTISEMENT
Article continues below this ad
Steph Curry has made a name of himself in the gold community and he's a respected figure there. Curry is a member at the California Golf Club and often visits other courses whenever he finds time in between road trips. 
Steph Curry was introduced to golf at a very young age
ADVERTISEMENT
Article continues below this ad
As a high-schooler, Steph Curry played for his high-school golf team, and much of the interest was kindled by his dad Dell. The latter used to take his son along when he pursued gold as a hobby, and a young Stephen was instantly hooked after attempting a few shots here and there. 
"I got bit by the bug pretty early and became obsessed," said Curry. "I'd find myself on the basketball court sometimes thinking about my next round. I kind of still do that in the league, which is kind of weird."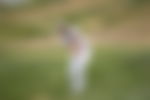 As he grew up, priorities changed, and Steph Curry knew that he wanted to dribble a ball more than he wanted to put one into the hole. However, he faced the dilemma of choosing between the two and had second thoughts after he made a choice as well. 
"There was always that question. If I had to put as much time into golf as I did basketball, could I have made it? We'll never know, but it's always competed in terms of my attention," Curry mentioned. 
From learning the sport as a toddler to creating an impact at tournaments, Curry has come a long way indeed. 
When Curry announced his golfing talent at a global stage
Steph Curry played at the 2017 Ellie Mae Classic, which is a part of the Korn Ferry Tour event. It was intimidating for him to play alongside seasoned pros, but the Warriors' point guard impressed at the event despite not making the cut after two rounds. 
Steph Curry shot back-to-back 74s in the tournament, which was just two over par. It was a valiant effort indeed, especially from a man who isn't a frequent competitor at golf tourneys. 
"I've played in NBA Finals, I've played in world championships and played with Team USA. I've played in a lot of big games. There is no comparison to how nervous I was on the first tee, standing there with other professionals, trying to compete," Curry said about his experience. 
He took part in the event a year later but faced the same fate. However, it didn't stop him from playing the game any further. Curry continued to appear at courses with tailor-made outfits and customized golf bags that made him stand apart. 
Curry loves the sport and has a lot of respect for the professionals. He often tees up with Jordan Spieth, the 27-year-old American who has three Major Championships to his name. 
"There's no better feeling than flushing an iron and the ball doing exactly what you want it to do," Curry mentioned. 
Is there a possibility that Steph Curry will dive into golf after NBA retirement?
The best thing about golf is that it doesn't have an early age bar. In the NBA, players often lose their physical capabilities in their late 30s and consequently retire. However, one can keep playing  18 holes as long as they want to. 
Steph Curry's golf obsession has no limits. It helps him achieve a sense of tranquility from his busy NBA schedule, but what about pursuing the sport seriously after hanging up his sneakers? 
Golf has always been Curry's second favorite sport. Although it doesn't clash with his love for basketball, he likes to call golf "The little stepbrother." Furthermore, the two-time NBA MVP also revealed what he has in store after his retirement from the league.
ADVERTISEMENT
Article continues below this ad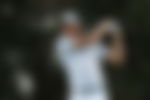 "Maybe when I'm really done playing basketball, I'll do the true grind, the Q-School route, and see if I got what it takes to make it after maybe putting some significant time into my game," Curry said. 
"But I always kinda tread lightly with that question 'cause those PGA guys, even the Korn Ferry Tour guys, they're unbelievable talents," he mentioned. 
ADVERTISEMENT
Article continues below this ad
It would be wonderful to watch a person like Steph Curry excel in multiple sports. He surely has a talent for golf and will take it up in a few years' time. For now, going to different courses and gaining knowledge will help Curry understand the game that requires immense precision!