Steph Curry Details 'How it Feels Like' When He Hits Prime Shooting Form & Achieves a Flow State
Published 03/10/2021, 4:30 PM EST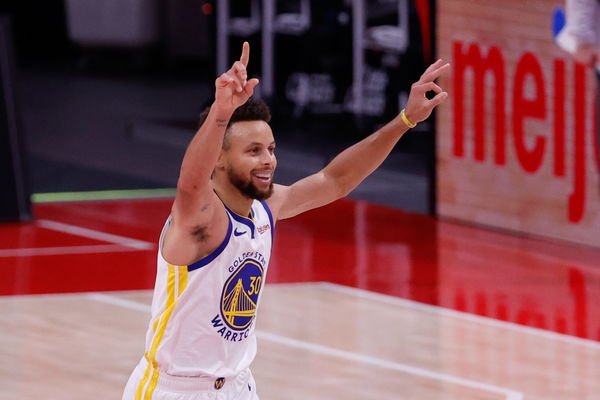 ---
---
There is a reason Steph Curry is Shaquille O'Neal's favorite NBA player. Not just his, but countless others. The reason for that is simple – there is no better player to watch than Steph when he gets going.
ADVERTISEMENT
Article continues below this ad
Fans, critics, analysts, and former players unanimously regard him as the 'greatest shooter of all-time.' With his unbelievable range and ability to get a bucket from deep even off-balance, he gets us to the edge of our seats. But what does Steph Curry himself feel when he's having one of those nights?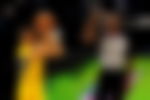 The man is on hand to answer the question himself. In the 'Suiting up with Paul Rabil' Podcast, he revealed that it is one of the hardest questions to answer. While he still hasn't found a good answer for it, he made an attempt –
ADVERTISEMENT
Article continues below this ad
"It's like the 62-point game (against Portland Trail Blazers) was one of those experiences where literally all I need is that much daylight and it's going up and it's going in. And for some reason, that night, every decision you make is the right one at the right time.
"Every shot I take from the ground up, my rhythm is locked in. And honestly, you are not thinking about anything, you are just hooping."
Here's @StephenCurry30 addressing critical elements to achieving flow state, (1) countless hours in the gym gets you to a state of consciousness in the game, (2) staying even-keeled, especially when you're missing, and (3) keeping confidence through routine, coaches and teammates pic.twitter.com/CPRYBtYltV

— Paul Rabil (@PaulRabil) March 9, 2021
The key/secret sauce to achieving that flow state for Steph Curry
A magician never reveals his tricks. But hats off to Paul Rabil for getting Steph to disclose them. However, the answer is much simpler than you'd expect. Apparently, there's no secret sauce or magic portion involved. It is just about working hard and keeping a level head.
ADVERTISEMENT
Article continues below this ad
"That for me is the work and the hours logging in the gym and the mental approach to not riding that emotional rollercoaster. Just trying to stay as even-keeled as possible throughout the season. Because things are going well it's an amazing feeling and when you lose, hopefully, that's not gonna derail my confidence," said Curry.
ADVERTISEMENT
Article continues below this ad
Youngsters should take notes, regardless. It is important that the up-and-coming players understand what it takes to achieve greatness. There's no shortcut to it; just about keeping the basics strong like the Golden State Warriors superstar.