Steph Curry Explains How Important Steve Kerr Was to His Career
Published 03/10/2021, 5:30 PM EST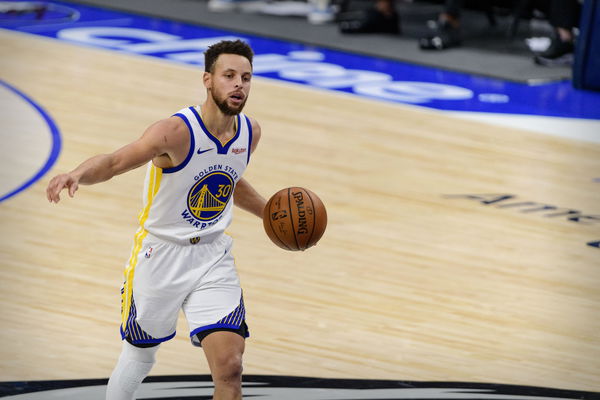 ---
---
Steph Curry is one of the most unbelievable scorers the NBA has ever seen. His ability to make shots that seem impossible is absolutely remarkable. Many consider Steph to be the greatest shooter in NBA history. Throughout his career, Curry has had several accolades, including multiple NBA championships and MVP titles.
ADVERTISEMENT
Article continues below this ad
Steph Curry shares Kerr's impact
Steph Curry was interviewed recently for Paul Rabil's podcast. Rabil asked Curry about the impact Steve Kerr has had on his career. Curry noted that Kerr is a fantastic coach and a great motivator of men. He makes every player on the team feel important and makes them aware of their role. Kerr was crucial for Curry and his development.
ADVERTISEMENT
Article continues below this ad
"He has an innate ability to relate to 1 through 15 on the roaster and make you feel valued and included on a team sport. We had that strength in numbers monicker that was legit an approach to being a championship-caliber team. And everybody is going to have a role, everybody is going to have a part in winning a championship. You're going to have a moment where you look back and say I contributed, I helped move the needle for this team."
Curry and Kerr have shared a very good relationship together. Kerr took over for the Golden State Warriors in 2014, replacing Mark Jackson. Immediately, he and Steph Curry started to bond together. Like Curry, Kerr was an excellent three-point specialist in his career. Kerr had championship DNA, having won four NBA championships in his career, having played with Michael Jordan.
Curry and Kerr worked well together
In his first season, Kerr was able to massively improve Steph Curry. Curry went on to win his first MVP title that year. Furthermore, he led the Golden State Warriors to win their first NBA title in decades. Within one season, Kerr established Curry and the Warriors as NBA royalty.
ADVERTISEMENT
Article continues below this ad
The next season, Curry won his second MVP title and went all the way to the NBA finals once again. However, they lost to last year's finalists Cleveland Cavaliers in one of the greatest NBA finals in history.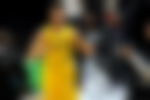 ADVERTISEMENT
Article continues below this ad
Curry and Kerr went on to win two more NBA championships together and went to three NBA finals. This season, both Curry and Kerr have had to work without star-talisman Klay Thompson. But the Warriors are still in contention to reach the NBA playoffs this year. And if Curry has anything to say about it, the Warriors stand a genuine chance to reach the post-season.