Steph Curry for NBA MVP 2021? Warriors Teammate Draymond Green Makes a Case
Published 06/05/2021, 12:12 AM EDT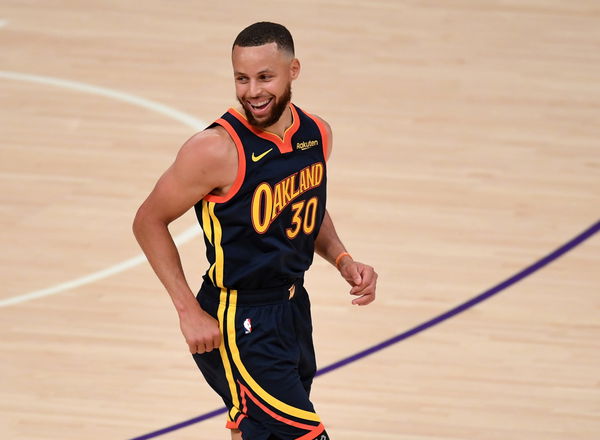 ---
---
Despite missing out on the playoffs this season, the Golden State Warriors were one of the most entertaining teams in the NBA. One of the primary reasons for the same was the electrifying Steph Curry.
ADVERTISEMENT
Article continues below this ad
After missing majority of the 2019-20 season, Curry was set to make his comeback into the league this season. After a rather slow start in the first two games, Steph came out, all guns blazing.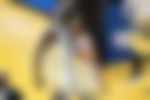 With Klay Thompson missing, the 33-year-old took charge of the Warriors' offense. Averaging 32.0 points, 5.8 assists and 5.5 rebounds per game, Curry led the Warriors to a 38-34 record. Given his performances, the 2-time MVP was a constant in the MVP conversations.
ADVERTISEMENT
Article continues below this ad
Draymond Green explains why Warriors' Steph Curry deserves to be the MVP
While there are no set criteria for the MVP trophy, it is generally given to the best player in the best teams in the league. Despite Steph being a fan favorite, Nikola Jokic is at the pole position to win the trophy.
Teammate Draymond Green certainly disagrees. In a recent appearance at the Big podcast by Shaquille O'Neal, the 1-time Defensive Player of the Year made a case why Curry should be the MVP of the league.
"Well, I love basketball. And if you love basketball, it should have been Steph. Number one. If the season was normal, we would have been in the playoffs as the eighth seed and Russell Westbrook won an MVP as an eighth seed."
ADVERTISEMENT
Article continues below this ad
Green added, "If you're going to say, 'well that team had the best record' that doesn't work. Whereas some years, it may be like, 'that guy played great, and they had a better record.' There are just sometimes where there are exceptions to the rule, if that's even the rule."
The 31-year-old also spoke about the immense impact Steph had and why he thinks Curry's excellent season should be an exception to the traditional criteria. "If Steph Curry's season was not an exception to that, then how do you ever make an exception. This same team won 15 games last year when Steph Curry was hurt. To me that is value and that is a lot of value."
ADVERTISEMENT
Article continues below this ad
Curry certainly balled out this season, winning his second scoring championship. While his impact on the Dubs is unmatched, Jokic certainly can't be ignored. The Serbian lead his team to a top three seed despite missing his running mate in Jamal Murray. Who do you think will the league MVP?