Steph Curry Quotes Michael Jordan Memes After Historic Performance Against Trail Blazers
Published 01/04/2021, 8:17 AM EST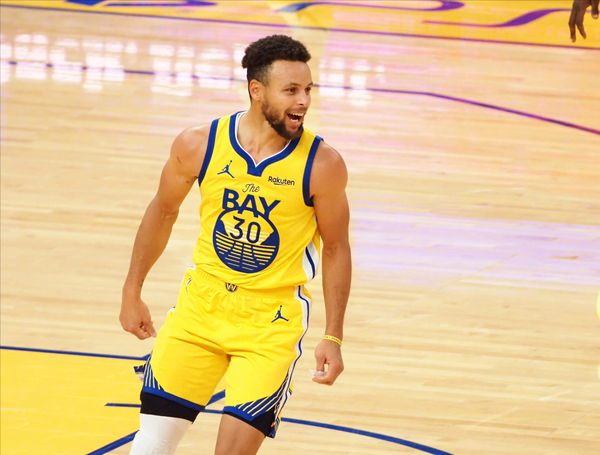 Steph Curry and the Warriors got their revenge on the Portland Trail Blazers with style. The generational shooter torched Damian Lillard and the Blazers as he scored a career high 62 points in a 137-122 victory.
With 62 points against Blazers, the Curry eclipsed his previous career high of 54 points. He has now joined his teammate and the other Splash brother Klay Thompson in the 60 point club.
ADVERTISEMENT
Article continues below this ad
This performance by Steph made for a big statement and certainly silenced his critics and reminded them to not write off him and the Warriors as contenders in the Western Conference. This victory is a huge boost to the Warriors given their abysmal start to the regular season, and it comes as their third win in the last four games.
Curry quotes hilarious Jordan meme
In the post game press conference when asked Curry was asked if Sunday's performance was personal or not, the 32-year-old had a hilarious reaction to the same. He said, "Cue the Jordan meme, right? I take all that personally. [It was] just an opportunity to kind of assert my will on the game early and try to create some energy."
The 6-time All-Star was a man on a mission at Sunday's game against the Blazers. What makes this feat more impressive is the fact that he scored his 62 points in just 36 minutes on the court.
Can Steph Curry become a three-time MVP?
The Warriors do not have the same firepower that they had at the 2019 finals. The year ending injury to Klay Thompson depleted their offense significantly.
ADVERTISEMENT
Article continues below this ad
With all the firepower gone, there is immense pressure on Steph to step up as the primary scorer. In the first five games, Curry had some off-nights in the shooting department as he shot only 32% from the three-point line.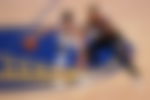 This performance will be an enormous boost for the 32-year-old and is a step in the right direction. He might not score 62 every night but can build upon this amazing display of his skills.
ADVERTISEMENT
Article continues below this ad
This performance certainly silenced multiple critics and cemented Curry as an MVP caliber player. But the main concern for the Warriors would be the underperforming young stars Andrew Wiggins and Kelly Oubre Jr.
If Wiggins and Oubre don't step up in time, the Warriors making it to playoffs this season might be impossible. And Curry might end up in a similar situation to that of Bradley Beal in the 2019-20 season, where he was arguably one of the league's best scorers stuck in a bad team.