Steph Curry Reveals He Wants to Play Into His 40s Like NFL Legend Tom Brady
Published 02/09/2021, 2:12 AM EST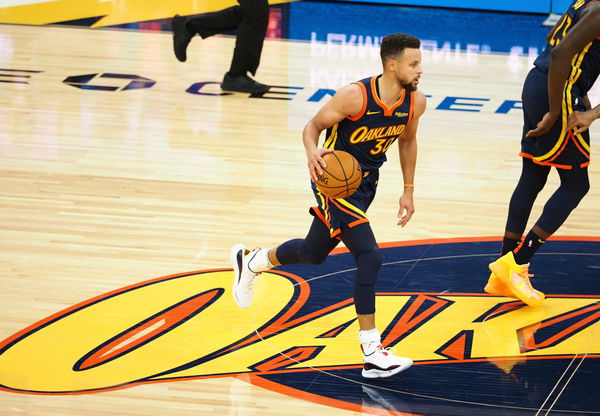 ---
---
Steph Curry and the Warriors have been experiencing a turbulent season so far. The Warriors have been inconsistent at best, with their team in a transition period at the moment. Curry has led the Warriors to a 12-12 record so far, but the team is looking doubtful for the playoffs despite the two-time MVP's heroics.
ADVERTISEMENT
Article continues below this ad
Steph Curry wants to play past 40
Curry spoke to the Huddle and Flow podcast recently, where he shared this desire to prolong his NBA career. Much of the inspiration comes from his father and former NBA player Dell Curry.
ADVERTISEMENT
Article continues below this ad
Dell played in the NBA for 16 years, and now, his son wants to follow in his footsteps. Despite turning 33 this year, Curry feels great and thinks he can play for a long time.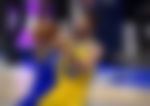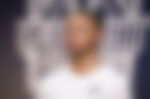 He said, "My pops was always the barometer for me. He played 16 years until he was 38. I got to see how his body changed over the years, especially those last six — all the work that went into getting ready for a season. I'm about to be 33 next month, feel really, really good — fresh, able to still do everything I want to do on the court.
Curry taking inspiration from Brady
Steph Curry noted that he would like to play until the age of 40. While that can be a challenge for athletes, he pointed to the example of NFL legend Tom Brady, who has found great success in his 40s. Curry's primary goal is to take care of his body and adapt his game accordingly, and this would help him keep going for a few more years.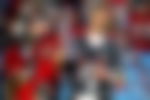 "If I could get to like pushing 40 and still be impactful on the court, I feel like that's a win. Straight up and down you can't hide anywhere when you're out there. Maybe a little bit of a different conversation, but to Tom's point, just getting your body where you go out on your own terms is the goal. However long or however many years that is. Pushing 40 would be amazing."
ADVERTISEMENT
Article continues below this ad Can Steph Curry play into his 40s? He's one of the many NBA players whose game is not reliant on athleticism, but rather on skill.
ADVERTISEMENT
Article continues below this ad
A lot of players tend to adapt to their strengths and switch their game to extend their careers. It is very likely that Steph can adjust his game in order to achieve his goal of playing into his 40s.