Steph Curry Shuts Off Super Team Rumors With LeBron James, Looks to Emulate Kobe Bryant
Published 04/17/2021, 1:11 AM EDT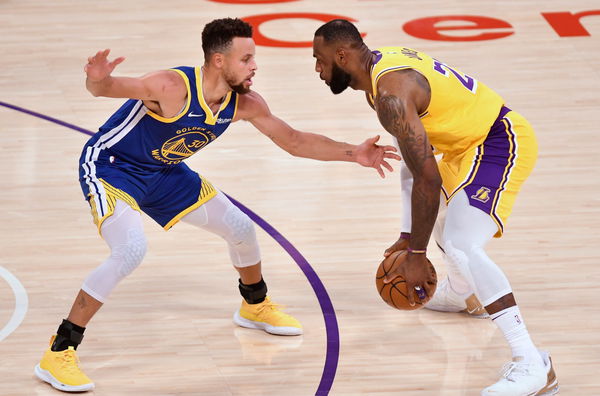 ---
---
LeBron James and Steph Curry have shared one of the fiercest rivalries in the NBA for the better part of this last decade. Playing against one another in multiple finals series, the league hadn't seen the two greats play with one-another ever.
ADVERTISEMENT
Article continues below this ad
But all of it changed in the 2021 All-Star game. For the very first time, the league witnessed what a duo of Curry and Bron would look like, and understandably, everyone loved it.
Curry shuts off rumors of a possible team-up with LeBron James, commits to Dubs
ADVERTISEMENT
Article continues below this ad
The All-Star game did spark some rumors of a possible collaboration between the two legends. In an appearance at the Jump, ESPN's Brian Windhorst claimed that LeBron James was possibly recruiting Curry to form a super-team.
ADVERTISEMENT
Article continues below this ad
All of this also came in because of the expiring contract Curry is in right now, meaning that he could practically join any contender if he wants in the 2022-23 season. But Steph put all those rumors to rest in a recent interview.
Speaking with ESPN's Rachel Nichols, Curry shut off the idea of joining 'King James' and rather spoke about how special it would be for him to emulate players like Kobe Bryant and Dirk Nowitzki, and end his career with the Dubs itself.
ADVERTISEMENT
Article continues below this ad
"It's always been a priority and you know when you look at guys like Dirk, Kobe that you play against and have heard them talk about what that's meant. They don't speak on it lightly, there's a reverence for that club."
"You never know what can happen, obviously, but I feel like that's always been something that would mean so much to me. You want to stay competitive, you want to stay in that fight where you're winning championships and if I can accomplish both that's the ultimate goal."
Steph is certainly the heart of the Dubs franchise. Ever since his debut with the Dubs, he has transformed the franchise, making them one of the most feared teams of the last decade. Locking him to a long-term contract will be a priority for the Warriors in the upcoming off-season.
Can Steph win another championship with the Warriors?
The Warriors haven't been the same team ever since the 2019 finals. They lost a flurry of important stars in Kevin Durant and Andre Iguodala. The new-look Warriors have some exciting players like Andrew Wiggins and Kelly Oubre Jr. who are still adjusting to the Dubs' system.
While Wiggins and Oubre are decent players, they surely aren't the second and third star in a championship team. There is no doubting the defensive quality they bring, but given that Steve Kerr's teams have predominantly been offensive powerhouses, the Dubs are in clear need of an offensive talent.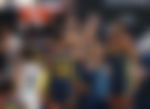 Klay Thompson's return next season will certainly be a big boost for them. The Dubs do have enough assets to trade for a want away superstar. With their current roster, they have enough quality to make a deep playoff run, but a championship run is still a longshot.
Will the Dubs make a win-now move in the next off-season, or will they stick with this roster itself?