Stephen A Admits How the Unfortunate Demise of Kobe Bryant Personally Affected Him: "That's Why When Kobe Passed Away…"
Published 01/28/2023, 5:10 PM EST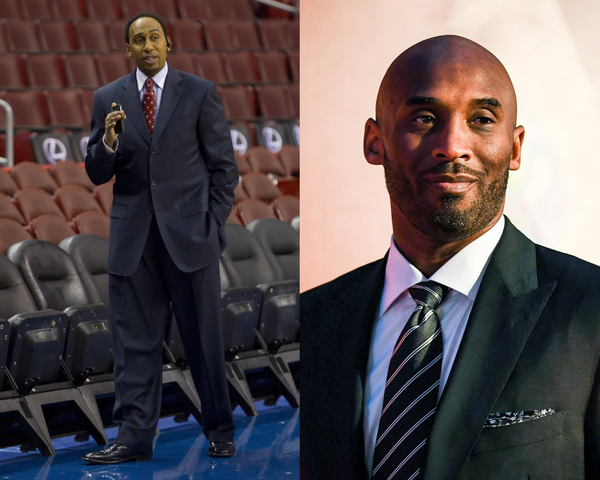 The NBA world tragically lost 5x NBA champion Kobe Bryant at the dawn of the decade. Since his unfortunate demise, many who took inspiration from the Black Mamba's mentality and his legendary career with the Los Angeles Lakers have taken invaluable lessons from his storied life. However, popular NBA analyst and TV personality Stephen A. Smith was affected more deeply by the passing of Kobe Bryant than many could've imagined for one very personal reason. Recently, Smith revealed how the Hall of Famer's death impacted him.
The ESPN host recently appeared on the Breakfast Club show to promote the release of his new book. Consequently, while reflecting on his personal life, Smith brought up Kobe Bryant and discussed a common trait he shared with the Hall of Famer.
Stephen A. Smith on how Kobe Bryant's death impacted him as a father of daughters
ADVERTISEMENT
Article continues below this ad
Over the years, Stephen A Smith has built a name for himself in the NBA world. The millionaire stalwart of ESPN's First take recently found the time to make an appearance on the popular Breakfast Club show. The 55-year-old primarily addressed the release of his new book, Straight Shooter. While doing so, Smith reflected on the tumultuous episodes of his storied life. Incidentally, he shared a common trait with Kobe Bryant. 
Smith revealed the rampant actions of his youth self in one of the segments after host Charlamagne Tha God brought up Stephen A.'s baby mothers. Consequently, he made a heartfelt admission about his mistakes in the past and how he disappointed his late mother through his irresponsible actions.
ADVERTISEMENT
Article continues below this ad
However, Smith ended the tangent by revealing his promise to his mother and how Kobe's death had affected him personally as a father of daughters. He said, "…You have to be the best father you could possibly be. You have to make sure what you made a promise to me about from the time that you were 16 years old that you will never be like your father[Stephen A.'s mother said to him]…Since that moment in time, that's when Kobe passed away and everybody told me 'that girl dad', it resonated with me in a very significant way, I mean my daughters are everything to me."
Stephen A Smtih, who was once engaged, has two daughters. Like Bryant, Smith has been a 'girl dad' all his life. However, after his mother's passing a few years ago, they are the few who share his blood. The veteran reporter subsequently proceeded to proudly lay down his achievements as a good father, constantly trying to provide his daughters a good life.
ADVERTISEMENT
Article continues below this ad
Watch the Story – How much money do NBA analysts like Stephen A make?
Besides being a 'girl dad', the NBA commentator had an eventful relationship with the Black Mamba. Incidentally, once Bryant scared the living s**t out of Smith.
Edited By: Satagni Sikder