Stephen A. Smith Explains Why Prime Shaquille O'Neal Wasn't the Best Player Over Kobe Bryant
Published 06/13/2021, 11:28 AM EDT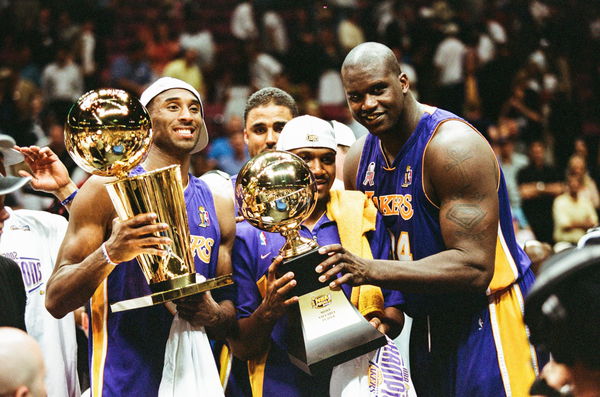 ---
---
In the early 2000s, the NBA had some of the best teams. While the Spurs dynasty and the gritty Pistons left their mark, arguably the most iconic team of them all was the Lakers. Led by the duo of Shaquille O'Neal and Kobe Bryant, the Purple & Gold were a must watch.
While Kobe was a electrifying young shooting guard, Shaq was arguably the most dominant player in the league. With his massive frame, 'The Diesel' was a force to be reckoned with and was arguably one of the best players of his generation.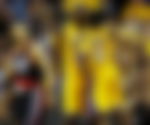 In his 19-year-career, Shaq won 4 NBA championships, 3 Finals MVP trophies, the 1999-2000 MVP trophy and 15-time All-Star appearances making him one of the best centers to ever play the game.
Stephen A. Smith explains why Kobe Bryant was better than prime Shaquille O'Neal
Stephen A. Smith in a recent appearance at the First Take, argued about whether Shaq was ever the best player in the league. While Max Kellerman was all in for Diesel, Stephen A. deferred and said that 'Black Mamba' indeed was the better player for the Lakers.
"Shaq deferred to Kobe in the fourth quarter of course, Shaq deferred to Kobe at the free throw line. Shaq even though he could defend especially, if you challenged him he'd shut you up real quick that's not something he really really had to do."
Smith added, "When I'm looking at Shaq overall and I'm thinking from a skill set, the man was 7-1, 330 pounds, he walked around with, he was mobile, he was agile, his footwork was big time….. At the end of the day, when you have a teammate the likes of Kobe bean Bryant, I'm sorry I don't feel that way."
The veteran analyst later explained why O'Neal's lack of skill never made him the best player in the league. "Shaq is unstoppable the most dominant force other than Wilt Chamberlain we have ever seen in the history of basketball. In terms of the best from a skilled perspective I mean, I look at Tim Duncan and I look at Kobe Bryant his teammate."
While Shaq might not be the craftiest big man ever, the Diesel had his fair share of moves to torch opponents. The Lakers' legend certainly set the tone for other centers in the league with his impact on the floor. Is Shaq the best center the league has ever seen?
ADVERTISEMENT
Article continues below this ad