Stephen A. Smith Goes on The Record And Apologizes For Not Appreciating Damian Lillard Enough
Published 02/16/2021, 1:00 AM EST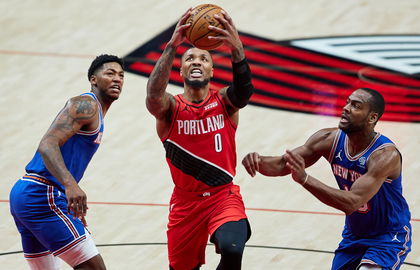 ---
---
Everybody knew what the Portland Trail Blazers' superstar Damian Lillard is capable of, but the way he is playing this season, it is making all his critics rethink every bad thing they might have said about him. While last season the Blazers had to fight tooth and nail to get a seat in the playoffs, they look more like title contenders right now.
ADVERTISEMENT
Article continues below this ad
Standing at the fifth position in the Western Conference with a 16-10 record, they are on a four-game winning streak. And if it wasn't for Lillard, there is no way the Blazers had reached here. In fact, an NBA analyst is just now realizing the caliber Lillard has.
Damian Lillard better than Steph Curry?
ADVERTISEMENT
Article continues below this ad
Apart from being in the MVP conversation alongside LeBron James and Joel Embiid, the superstar is averaging 29.2 points, 4.3 rebounds, and 7.3 assists per game. Despite so many of his players being injury-ridden like CJ McCollum, Jusuf Nurkic, Zach Collins, and others, he has held the fort very well.
In his last outing against the Dallas Mavericks, he finished with 34 points and 11 assists. After looking at this, Stephen A. Smith went on the record to admit his respect for Lillard. Smith also said that Stephen Curry is, undoubtedly, the greatest shooter in NBA history, but nobody strikes fear in his opponents like Lillard does.
In fact, when it comes to crunch time, nobody beats Dame. "Steph Curry ain't big Damian Lillard when it comes to crunch time. When it comes to clutch points," Smith admitted.
A formal apology
Moments later, Smith also apologized for not appreciating Lillard enough. He said, "This brother is just on another level. On behalf of all the great NBA reporters, all the great analysts, on behalf of everyone, I want to put myself on the top of the list. I apologize! It's my fault! Because this brotha, Damian Lillard, has been ignored for far too long. He is the REAL deal."
ADVERTISEMENT
Article continues below this ad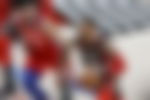 "He is on the damn MVP list," Smith concluded. It's good to see Smith come to his senses and see what has been evident to everyone else. Do you think this is going to be the year Lillard will make his case for MVP?
Read also- Damian Lillard Ahead of LeBron James and Others as the Most Clutch Player Since 2012–13
ADVERTISEMENT
Article continues below this ad