Stephen A. Smith Makes More Money than all NBA Head Coaches
Published 07/10/2021, 5:47 PM EDT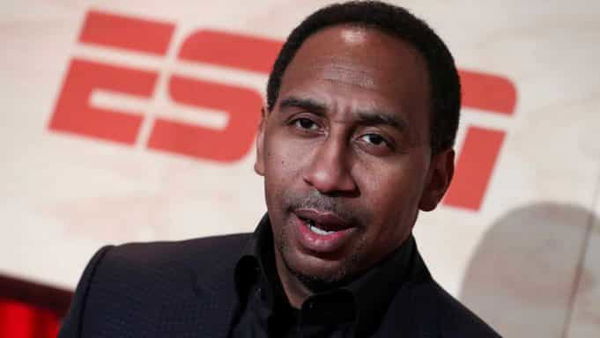 The NBA media space is pretty widespread. From TV reporters to analysts, the NBA media has turned out to be pretty influential in the market. One of the biggest names among analysts though is Stephen A.Smith.
A mainstay in the ESPN, the veteran analyst is often known for his bold takes and his charisma on the TV screen. A part of the First Take and the Stephen A's world, the 53-year-old is one of the finest analysts in NBA media.
ADVERTISEMENT
Article continues below this ad
The whooping salary of Stephen A. Smith
Stephen A. is certainly one of the biggest names and has become a household name. Given how popular he is, Smith is one of the most well-paid sports journalists in the ESPN Network.
As per Richard Deitsch, Smith earns a whooping annual salary worth $12 million. While what Smith does in a TV screen is commendable, his salary compared to that of others in the league certainly puts things into perspective.
With a monthly salary of roughly $1 million, the veteran analyst earns more than any coach in the NBA. This sum is even higher than that any of the NCAA coaches or even higher than some of the players in Tampa Bay players.
At $12 million annually, Stephen A. Smith makes more in total compensation than anyone at ESPN, per @richarddeitsch 💵

That's also more than:

➖ Any NBA head coach
➖ Any NCAA head coach
➖ Anyone on the back-to-back NHL champ Tampa Bay Lightning pic.twitter.com/2PIcnGTgOv

— Front Office Sports (@FOS) July 9, 2021
The fact that this sum is higher than that of coaches' salary might be baffling for some. Given the tremendous pressure the coaches are in from players as well as coaches, the payday for Smith might seem like an overpay.
ADVERTISEMENT
Article continues below this ad
But Smith is certainly is one of the most influential figures for the sports network. Just like LeBron James is the face of the NBA, Stephen A. Smith is the face of ESPN. The network certainly wants to keep their face happy.
The 53-year-old has even had a solo show named the Stephen A's World. ESPN has already seen one of their faces in Skip Bayless joining their biggest competitor in FOX Sports back in 2016. Bayless, whose contract came to an end with Fox, was also in for a big payday, as he signed a four-year contract worth $32 million.
ADVERTISEMENT
Article continues below this ad
Given how rampant their competition has become, the network is trying to keep its biggest names intact. As long as they have a personality like Stephen A.Smith in ESPN, there will be viewers lining across from all over the world. Do you think Stephen A. Smith is worth such a whooping amount of money?
WATCH THIS STORY: Reliving Kobe Bryant vs LeBron James 2008 Epic Duel