Stephen A Smith Reveals One of Kobe Bryant's Biggest Regrets Involving Michael Jordan
Published 04/16/2021, 3:50 PM EDT
---
---
A couple of days ago, the NBA released a press release revealing that Michael Jordan was going to induct Kobe Bryant to the Naismith Memorial Basketball Hall of Fame this year.
ADVERTISEMENT
Article continues below this ad
It is probably the perfect way to pay a tribute to the late Lakers' legend who idolised Jordan in the first place.
Stephen A. Smith shares interesting Kobe Bryant anecdote
ADVERTISEMENT
Article continues below this ad
Kobe Bryant was arguably one of the fiercest players on the basketball court. The 'Black Mamba' wasn't a trash talker, rather let his game do the talking on the floor.
His fearlessness was visible from the moment he was drafted. His drive for excellence was unmatched all across the league and instantly wanted to be the best on the floor.
Analyst Stephen A. Smith shared an interesting story which showed how confident Kobe really was. "I remember when Kobe and I talked one time and Kobe is like, 'one of the biggest regrets I have is that Michael and I didn't play we weren't in our primes together.'"
"He said, 'I'd ate him up I'd ate him up' and I laughed and um he said, 'I'm not playing, I'm serious. I would've eaten him up, he knows ask him. Ask him, I told him that'"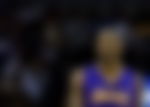 Smith added, Then I spoke to Michael Jordan uh shortly thereafter and told him what Kobe said. Michael Jordan laughed and said, 'yeah he tells me that all the time you know' so it wasn't like Kobe was phony about it or anything like that he just had that level of confidence that that's what he believed."
This story perfectly describes the competitor Kobe really was. It takes some real guts to even claim something like beating Michael Jordan. Only a player like the 'Black Mamba' could say this and possibly pull this off.
Stephen A. explains how obsessed Kobe was of Michael Jordan
Kobe Bryant certainly had one of the most celebrated careers in NBA. Along the way he shared a great bond with his mentor Michael Jordan.
Rarely has a player ever got the opportunity to play against the idol, earn their respect, and possibly emulate him. Kobe just did that in his career. Steven A. explained why how obsessed Kobe really was about Jordan.
ADVERTISEMENT
Article continues below this ad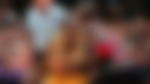 "The interesting part about it is that Kobe wanted to emulate him but he also wanted to succeed you know and he clips whatever Michael Jordan did if he could have pulled it off but it was out of sheer respect, reverence, admiration and all of those other superlatives that come along with such things."
"He idolized this man and what he represented to the game of basketball and beyond in so many ways."
ADVERTISEMENT
Article continues below this ad
Bryant certainly held his end of the bargain with a legendary career. His obsession towards Jordan gave him a drive unlike anyone else and propelled him to unprecedented heights. This Hall of Fame induction truly caps off an almost perfect career and a perfect tribute to the Mamba.