Stephen A. Smith Sparks Debate About Michael Jordan vs Jalen Suggs' March Madness Game-Winner
Published 04/06/2021, 12:32 AM EDT ---
---
March, at the peak of its madness, saw the Gonzaga Bulldogs' undefeated run hanging in the balance, along with that of the UCLA Bruins', who had led themselves quite deep into the NCAA Championship run. This showdown ended with Jalen Suggs, who created history with his game-winner that has already been added to the top 10 March Madness buzzer-beaters. But does this mean that it was better than the game-winner Michael Jordan dropped against Georgetown? Or even Kris Jenkins' historic shot against North Carolina?
ADVERTISEMENT
Article continues below this ad
Did Jalen Suggs outrank Michael Jordan with his buzzer-beater?
On ESPN, Stephen A. revealed his list of the top finishes of the men's NCAA Tournament, and this triggered a debate with Dick Vitale and Max Kellerman. Stephen A. placed Kris Jenkins' shot on number one, Michael Jordan's on number two, and Jalen Suggs on number three. While Vitale agreed with most of the pecking order, he did make a slight change.
ADVERTISEMENT
Article continues below this ad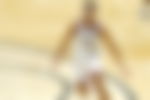 "I like everything on that list, except I'll drop one," stated Vitale. "I would drop Mr. Jordan to number three and I would move Suggs up there."
He agreed that Jenkins deserved the first spot and that should remain unchanged, but he begged to differ on the position of Jordan and Suggs. "Jordan's shot was basically a good shot. But this was a dramatic shot. 33 feet Stephen A., Come on!" he concluded.
Max Kellerman backs Dickie V.
While Smith tried to justify his list to Vitale, Kellerman jumped in with his opinion. He also agreed with Dickie V. and said, "Surprise, Surprise, Stephen A! Dickie V. is right. Because the national title on the line is why Jenkins… is number one. That's why it's number one over Suggs."
ADVERTISEMENT
Article continues below this ad
"But I don't think you can put anything else over Suggs, including Jordan's shot. There is no time left. In fact, even though if it wasn't for the national title Dickie V., if they would have been down a point or two, I might have said it was the greatest ending ever. Only because they were tied. So, the same thing happens with Jenkins but for the national title. But that Suggs shot was unbelievable," Kellerman asserted.
Unfortunately, Suggs' game-winner has received some mixed reviews. While some analysts like Vitale, Kellerman, and even Smith can't get enough of it, Skip Bayless actually labeled it as just a "lucky shot." What is your opinion on this? And do you think it tops Jordan's buzzer-beater?
Read also- Magic Johnson, LeBron James, and Dwyane Wade React to Jalen Suggs' Historic Game-Winner
ADVERTISEMENT
Article continues below this ad