Stephen A. Smith Urges Warriors to Make Ben Simmons a Top Priority for the Upcoming Off-Season
Published 07/03/2021, 12:14 PM EDT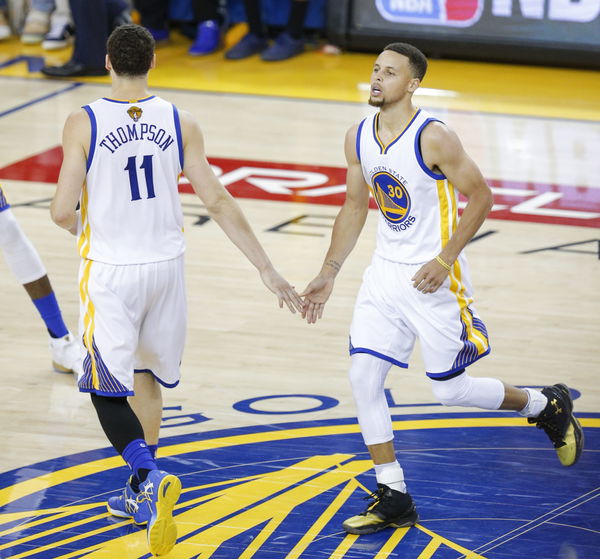 ---
---
The success of the Golden State Warriors is nothing short of a fairytale. Barring season-ending injuries in 2019 and the greatest comeback of all time in 2016, Dub Nation has reigned supreme over the league in the past few years. While the 2020 season proved exhausting for Warriors fans, their run this year without Klay Thompson brings hope to the Bay Area about coming seasons!
ADVERTISEMENT
Article continues below this ad
Golden State refused to bow out, as they won 7 of their last 8 in the regular season, to boom a spot in the play-in. As fate would have it, the Play-In tournament hosted yet another episode of LeBron James vs Steph Curry. LeBron would win this time around, as he pushed Steph to the brink of elimination.
Another loss in OT against Memphis in the elimination game would see Golden State fall out of contention for the title, with the hope of a healthier tomorrow! And while the Warriors need no help in putting together championship rosters, ESPN's Stephen A. Smith had a few recommendations –
ADVERTISEMENT
Article continues below this ad
Steph Curry took it upon his shoulders after Klay went down with an Achilles Tear to lead by example. Curry and Draymond Green with a rather young supporting cast, in Wiseman, Anderson and aimed to make the season count.
Top priorities for the Golden State Warriors
Legendary NBA analyst Stephen A. Smith on 'Stephen A's World on ESPN' answered a fan's question pertaining to the Warriors focus next season. Smith opened up by saying – "The best move is to get Klay Thompson healthy."
He further added saying – "You got Klay Thompson back, with a healthy Steph Curry healthy, a Klay Thompson? That's the best shooting backcourt in the history of basketball as far as I'm concerned. At least the trip to the conference finals is damn near automatic." Dub Nation GM Bob Myers will be all in on ensuring Klay Thompson returns healthy and firing for the team this coming season.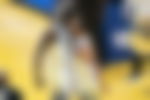 With Curry winning back-to-back MVPs in 2015 & 16, the Bay recorded the best regular-season record in league history (73-9) as part of their title defence. But, one of the Golden State's strengths in those seasons was their depth and bench strength.
With role players like Andrew Bogut, Andre Iguodala, and Shaun Livingston amongst others, their arsenal proved too deep for the opposition.
Stephen A. Smith makes a case for Ben Simmons
Stephen A. also believes that if Wiseman's rookie season was anything to go by, the rookie is here to stay. He also made a case for trading for Ben Simmons, as that would elevate the Warriors' facilitator depth and defensive ability to the next level.
Simmons as a guard, openly criticised for his lack of a mid-range, 3pt or free-throw game would be a perfect fit for Golden State who have no shortages in those areas! It also takes a bulk of the pressure off Draymond Green, who is the primary facilitator and key defender.
"I believe the Golden State Warriors are going to make a push for Ben Simmons, so keep your ears tuned, stay tuned. It's possible Ben Simmons could end up in Golden State."

– Stephen A Smith
(Via First Take | h/t @KyleNeubeck ) pic.twitter.com/H3cs4LoLdb

— NBA Central (@TheNBACentral) June 25, 2021
The analyst commented – "By the way, Wiseman is going to be good. Keep Draymond and I'll tell you if you can get rid of Wiggins give up a couple of picks and go out there and trade that to Philadelphia for Ben Simmons. Put Ben Simmons in Golden State with Klay and Steph, and watch what the hell happens."
He also gave his prediction for their upcoming season, if Ben Simmons were to be traded to the Bay saying – "It would be special. They'd win the chip next year as far as I'm concerned."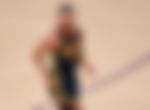 While the last 2 years have yielded little fruit going by Dub Nation's standards, Curry who gave it his all averaging 32ppg will be eager to run it back with the Splash brothers healthy. But if next season also were to pan out similarly, what would the future hold, remains to be seen.
ADVERTISEMENT
Article continues below this ad
Curry is also due to sign an extension that locks up the rest of his prime with the Warriors. Will he be willing to risk it all? Only one way to find out!
Watch this story – LeBron James vs Kevin Durant Duel In The 2017 NBA Finals Golden State Warriors vs Cleveland Cavaliers
ADVERTISEMENT
Article continues below this ad