Stephen Curry Absolutely Destroys $2 Billion Worth NBA Team in Savage 9 Word Message After Edging Grizzlies
Published 05/10/2022, 9:00 AM EDT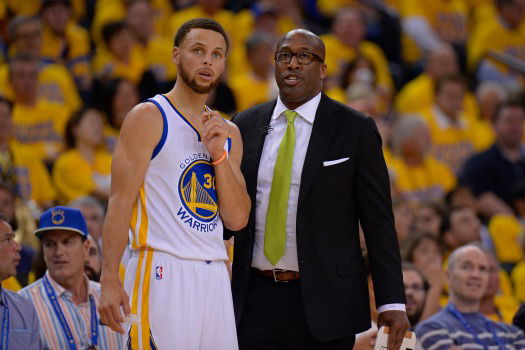 Stephen Curry brought about his vintage self today against the Memphis Grizzlies in Game 4 of their Western Conference semi-final match. He scored 18 points during the last quarter to win the match for the Golden State Warriors. It was looking like the Grizzlies were running away with the match to square it up but Curry had other ideas.
Post-match, TNT interviewed him. He was asked about interim coach Mike Brown's chances to go to the Sacramento Kings. Curry replied, "You talk about historically bad shooting and has a lot of history with me. He has been named Head Coach twice in 24 hours. I felt like we got traded to the Kings overnight. How do I explain all of this? Obviously happy for him and his next gig."
ADVERTISEMENT
Article continues below this ad
Mike Brown was named head coach for today's game against the Grizzlies after current coach Mike Kerr tested positive for Covid-19. Brown has a perfect record with 12 wins and no losses yet. This is the Golden State Warriors though. The Sacramento Kings will be a very big mountain to climb for coach Brown.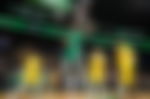 It's not going to be easy for him. But for today, he can celebrate with his current team as they won a tight Game 4 to be in pole position to go to the Western Conference finals. The next game will be held on Wednesday at the FedEx Forum in Memphis.
Stephen Curry and the Warriors today
ADVERTISEMENT
Article continues below this ad
Curry was joking about the Kings today and was in a joyful mood. Why won't he be? He sealed the game for his team during the fourth quarter. Curry has ensured a path for the Warriors to steal it away or keep the final blow at home. A 101-98 win also reflects how tight the game was. Grizzlies were leading the Warrior till the last few minutes.
Warriors took the lead with a couple of free throws from Curry with more than 45 seconds left. Curry, Klay Thompson, and Jordan Poole shot badly though. Curry had just 4 from 14 beyond the arc. Poole shot 0 from 3 and Thompson missed all seven of his three-point attempts. But fortunately, the Grizzlies were worse than them.
ADVERTISEMENT
Article continues below this ad
WATCH THIS STORY: Man Responsible for Assaulting NASCAR Driver in Darlington Captured
Have the Warriors sealed the series? Was their shooting absolutely dire today? Discuss in the comments below.