Stephen Curry and Kevin Durant Splashed Big Money Only to Support Colin Kaepernick's Efforts Post NFL Departure
Published 05/28/2022, 10:30 PM EDT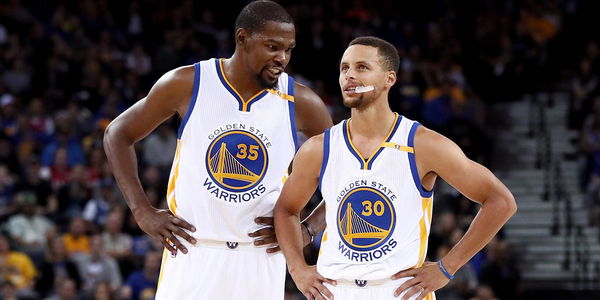 When Kevin Durant signed with the Warriors in the summer of 2016, people were skeptical about the move. Some thought it would be difficult for Durant to fit into the already existing culture at Golden State. Others believed Durant to be "soft" and trying to ride his way to an NBA Championship, instead of trying to get one on his own. But Durant and Steph Curry proved everybody wrong.
The Warriors team with Durant proved to be immensely successful. They went to three straight NBA Finals and won two of them. Interestingly, they could have had a three-peat if not for injuries to Durant and Klay Thompson in the 2019 NBA Finals. But it seems like this was not the only time Steph and Durant teamed up.
ADVERTISEMENT
Article continues below this ad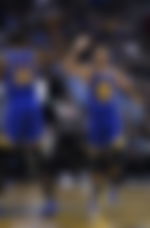 According to this resurfaced article, KD and Steph teamed up to help with Colin Kaepernick's million-dollar pledge fund. Colin Kaepernick donated $900,000 to over 31 organizations over the last year, keeping good on his mission to do good with his former NFL salary and jersey sales.
WATCH THIS STORY – 5 best Memes on Chris Paul Choking Yet Again in the NBA Playoffs
Durant donated  $10,000, with $10,000 of his own to De-Bug. Steph Curry suggested United Playaz, a developmental intervention program in San Francisco. The organization provides a safe space or a home away from home for children who need it.
ADVERTISEMENT
Article continues below this ad
Contrasting futures ahead
Ever since Durant left the Warriors for the Nets in 2019, Curry and he have had contrasting times. While Durant is yet to go past the second round, Curry is going to his sixth NBA Finals in eight years.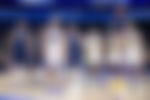 The Nets will have an important decision to make regarding Kyrie Irving this season. If by any chance he leaves, Durant's chance to go to an NBA Final will be further reduced. Meanwhile, Golden State has surrounded Steph with enough talent to compete for at least another year or two. Let us know in the comments below who you think ends up with more championships between the two.
ADVERTISEMENT
Article continues below this ad
Edited By: Ajinkya Aswale