Stephen Curry and Kevin Durant Were Once Given 'Mystical Powers' Courtesy of Marvel's Doctor Strange
Published 05/06/2022, 12:14 AM EDT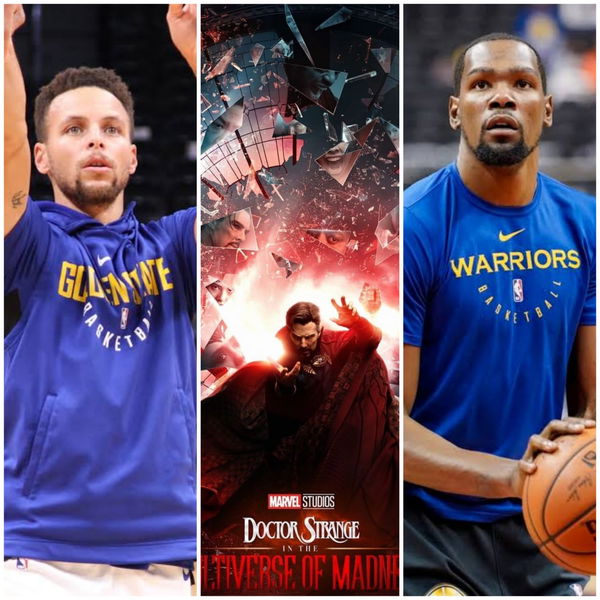 Marvel fans are going crazy with the release of the new movie 'Doctor Strange In The Multiverse of Madness'. Recently, Cumberbatch and Elizabeth Olsen attended the world premiere of the movie in Los Angeles. 
Now the fans are sharing their initial reactions to the movie all over social media. 
The Marvel universe has a lot of superheroes with unique powers. But do you know there was a time when mystical powers were given to Stephen Curry and Kevin Durant? 
ADVERTISEMENT
Article continues below this ad
During the release of the first Doctor Strange movie in 2016, ESPN and Marvel worked together on something different. They collaborated on giving mystic powers to some superstars in the NBA.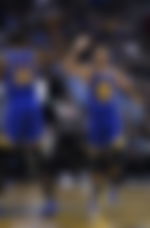 LeBron James, Kawhi Leonard, Russell Westbrook, Stephen Curry, and Kevin Durant were selected. It was reported that ESPN and Marvel wanted to give the players superpowers based on their on-court abilities. 
They portrayed Stephen Curry as a superhero with insane accuracy, owing to his shooting accuracy. And they gave Kevin Durant the power of multiplying himself since he is good at a lot of different things.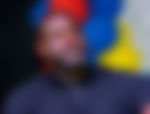 Stephen Curry and Kevin Durant
While these NBA superstars in reality don't have any mystic powers, they can still perform superhuman things on the basketball court.
When Kevin Durant joined Stephen Curry and the Golden State Warriors, they displayed their superpowers winning back-to-back titles. 
In the 2015-16 season, the Warriors lost the finals against LeBron James and the Cavaliers. After initially going up 3-1, the Warriors lost the next 3 games. Kevin Durant and the Thunder lost to the Warriors in the 2015-16 playoffs. Ironically, the OKC Thunder also slipped up a 3-1 lead to lose the series.
Then Durant signed with the Golden State Warriors in the next season. And the superstars Durant and Curry joined forces. The Warriors reached the finals in 2016-17 with a rematch against the Cavaliers.
ADVERTISEMENT
Article continues below this ad
In the 2016-17 playoffs, Kevin Durant averaged 28.5 points, 7.9 rebounds, and 4.3 assists. He helped them win the finals. He was also named the finals MVP. Curry averaged 28.1 points, 6.2 rebounds, and 6.7 assists.
WATCH THIS STORY – How Much of Liverpool Does LeBron James Own?
It was again the Warriors vs. the Cavaliers in the 2017-18 season. Kevin averaged 29 points, 7.8 rebounds, and 4.7 assists. Curry averaged 25.5 points, 6.1 rebounds, and 5.4 assists. And the Warriors swept the Cavaliers. KD was again named the finals MVP.
ADVERTISEMENT
Article continues below this ad
While the Warriors again made the finals the next year for a three-peat, they were beaten by the Toronto Raptors. Then Durant left the Warriors to join the Nets.
Do you think Kevin Durant should team up with Stephen Curry again?