Stephen Curry Backed to Replace Larry Bird in NBA All-time Top 10 Leaving Michael Jordan Rival Enraged
Published 05/27/2022, 11:30 AM EDT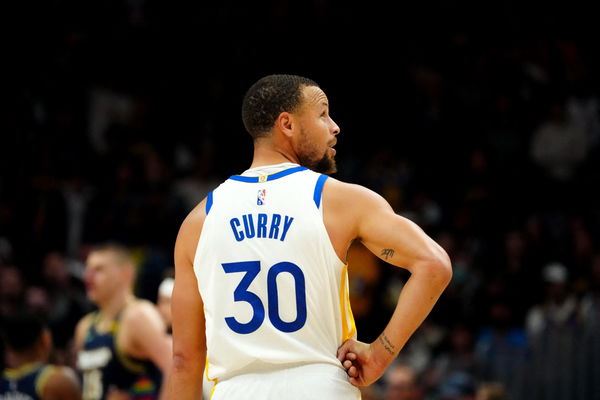 It is quite tough to judge the top ten NBA players of all time. There are players who mastered the game, players who changed the game, and players who had a huge impact on the game. Accolades are one way to judge a player's eligibility of entering the top ten discussions. While stats and influence on the game can be another.
There is also a difference in the eras of the game. The 80s to 90s basketball is way different from today's game. Though in the end, accolades contribute the most to someone's greatness. Likewise, Reggie Miller listed his top ten players of all time.
Miller gets furious as Patrick replaces Bird with Stephen Curry in his all-time list
ADVERTISEMENT
Article continues below this ad
Stephen Curry and the Warriors recently came out of the West to play their 6th Finals in the last 8 years. On the Dan Patrick Show, Reggie Miller listed his all-time top ten players. He added MJ, Bill Russell, Larry Bird, Shaq, Kobe, Duncan, Magic, and LeBron as his obvious 8. For the last two, Miller had to ponder around some of the old Lakers players.
Miller then reminded Patrick of Stephen Curry's probable future achievements. Reggie said, "Here's a guy who will have won four, two-time league MVP… one-time Finals MVP and the distinction of the greatest and there's no debate, the greatest shooter of all time. I've got to say he would be in that discussion of it… of the top ten."
It may be that Steph will only be a part of the discussion if he achieves these accolades in the near future. Though Dan felt that Curry could replace Larry Bird. Patrick said, "I think Bird might be expendable." Miller was furious after hearing this and said, "Have you been watching Winning Time? Are you kidding me?"
Michael Jordan and Shaquille O'Neal are the default players on Reggie's list
ADVERTISEMENT
Article continues below this ad
In Miller's top ten list, he said that there are players that cannot be ever replaced. Reggie included Magic, Bird, Jordan, Bill Russell, Duncan, Shaq, and Kobe as the permanent players on the list. These 7 players are definitely iconic athletes that have ever lived and have inspired millions of young players.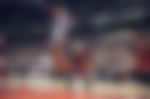 Michael Jordan's 6 rings, Magic and Bird's rivalry, Shaq and Kobe's duo, and Russell and Duncan's greatness will forever be a legend in the history books. Reggie has selected 7 solid players on his all-time list.
ADVERTISEMENT
Article continues below this ad
WATCH THIS STORY: Michael Jordan Spent $1.2 Million per Week From His Net Worth Just to Make 16 Years Younger Wife Yvette Prieto Happy
It is to notice that LeBron James is not a default on Miller's top ten, but he is a part of it. Who would you add to your all-time top ten list? Do let us know in the comments.
Edited By: Arunaditya Aima