Stephen Curry, Draymond Green and Klay Thompson's Bizarre Pre Game Ritual While Travelling for Warriors Games That Has Proved Fruitful Since 10 Years
Published 06/18/2022, 2:08 AM EDT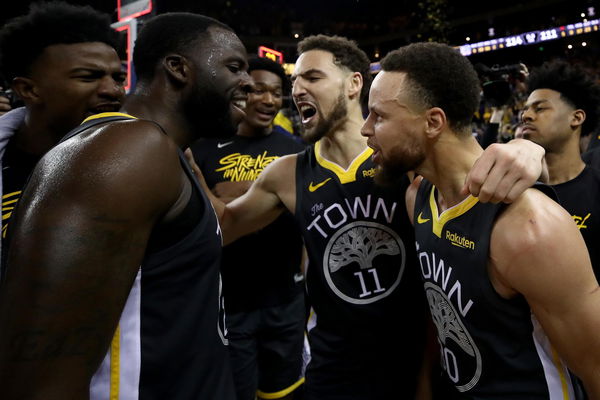 The trio of Golden State Warriors helped the team win their 4th title in 8 seasons. Loyalty from the clubs and players in the NBA is almost non-existent. So it is special to witness Stephen Curry, Klay Thompson, Draymond Green, and the Warriors being loyal to each other and sticking together for the past 10 years. But winning does make it easier.
The Warriors' trio, Stephen Curry, Draymond Green, and Klay Thompson have played multiple NBA finals series together. They have a ritual of sitting together on the plane and they have continued to do so for the past 10 years.
ADVERTISEMENT
Article continues below this ad
It was recently reported that before Game 6 of the NBA Finals, Bob Myers reminded them how special their bond is. Curry joined the Warriors in 2009, Klay was drafted in 2011 and Green was a second-round pick in 2013. All three players are homegrown, and there is no denying that the team was built from scratch.
The Warriors trio and their bond
Their individual journey as well as them together has witnessed a lot of ups and downs. They have won 3 championship titles together and also became the first team to blow off a 3-1 lead in the NBA finals.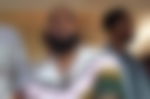 ADVERTISEMENT
Article continues below this ad
They have had each other back for a very long. Recently, both Curry and Klay defended Green over his poor performance in the NBA finals. They focused on how he has been a playmaker for so long and it's just a matter of time when he get's his rhythm back.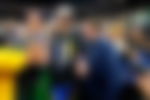 Klay has returned to the playing team after 2019. As per Business Insider, Green is calling it a 10-year anniversary celebration. He said, "As special as it is, there's a way to cap this off: It's coming in with the right focus and intensity level tomorrow and being ready to try to close this thing out," 
ADVERTISEMENT
Article continues below this ad
Watch this story– Stephen curry best final performances
As Green said, the Warriors closed out efficiently. Even though the Celtics started good, the Warriors eventually came back and won the NBA title. So it's safe to say that the ritual has worked well again. It will be interesting to see how the Warriors trio's future plays out in the years to come.