Stephen Curry Explains How His Father Dell Curry Helped him Prepare for NBA's 'Emotional Rollercoaster'
Published 10/07/2021, 9:25 AM EDT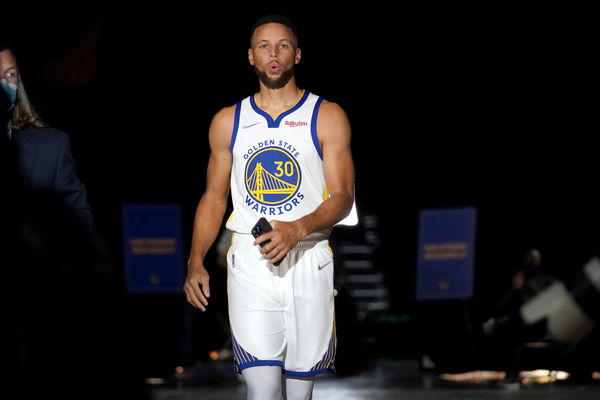 ---
---
What makes the 'Splash Brothers' so good as a duo? Of course, Stephen Curry and Klay Thompson both have talent unlike any other, but both of them had someone they looked up to and followed in their footsteps to become this good at basketball. Klay had Mychal Thompson, and Steph had his father, Dell Curry. Dell made a solid career for himself and played most of his years for the Charlotte Hornets. Seeing him, Steph was able to understand better what playing in a league so competitive would be like.
ADVERTISEMENT
Article continues below this ad
Dell Curry prepared Stephen Curry for the NBA journey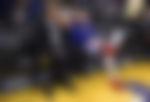 Being a shooter is a well-known trait possessed by members of the Curry family. Like Steph, Dell was also an elite jump shooter who used to rain buckets from deep. But learning to play is one thing, Steph also understood what the league was all about, thanks to his father.
ADVERTISEMENT
Article continues below this ad
On 'The Athletic NBA Show', Steph said, "I don't forget the roots of where I came from. Growing up, watching my Pops play in the league for 16 years. And understanding at an early age what that emotional rollercoaster was like. I was born in 88′, his second year in the league. Like, 10-12 years of his career, I remember a good amount of it.'
"I got to ask questions, I got to see in real-time, how does he feel, how is he coming home, type of vibe. How he treated people after a loss vs a win, if there was a difference there, how people treated him."
WATCH THIS STORY: His Attempt to Recruit LeBron James to the Philadelphia 76ers, Wanting to Date Rihanna and Other Secrets About Joel Embiid You Must Know!
No wonder Steph lets nothing get to him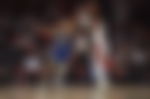 When the Golden State Warriors went on a downward spiral after Klay Thompson's injury, Curry had to bear the brunt of all the criticism. A lack of a good supporting cast prevented him from helping the Dubs become title contenders again. Despite that, he never spoke out much against his haters.
ADVERTISEMENT
Article continues below this ad
However, a lot changed after he proved himself last season. Even though the Warriors could not make the playoffs, a series of incredible performances from him was more than enough to shut up his critics. It was only then he spoke up about it and explained that he believes in proving himself with actions, not words.
Thankfully, with hopes of Klay's return, Warriors fans are back into the list of playoff contenders. They even won the first preseason game against the Blazers, which is a great start. But only time will tell how far Steph can take them this time.
Watch This Story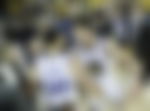 ADVERTISEMENT
Article continues below this ad