Stephen Curry Explains Why Warriors Teammate Draymond Green Is the Smartest Basketball Player
Published 09/09/2021, 1:10 AM EDT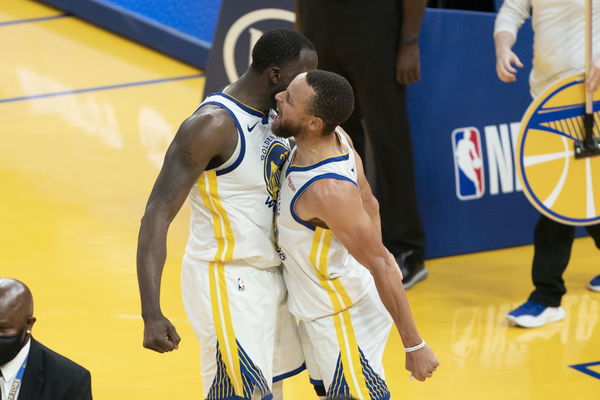 ---
---
Underdog teams are always a treat to watch through the NBA season. Similarly, Stephen Curry and the Golden State Warriors almost came out to be such a team last year. However, they failed to make the playoffs, giving way to another underdog team in Memphis.
ADVERTISEMENT
Article continues below this ad
In an interview, Curry spoke about his teammate Draymond Green. He spoke about the latter's importance on the team and how his playmaking abilities make all the difference.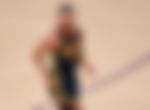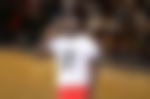 ADVERTISEMENT
Article continues below this ad
Stephen Curry calls Draymond Green a master
In a post-game interview, Curry had high praise for his long-time teammate. Green had compiled 19 assists that game and even left Curry in awe with his masterclass performance. Steph then went on to call Green the smartest basketball player that he has played with.
He said: "He's the smartest basketball player I've played with." Curry further added: "(Draymond can) execute the angle of the pass, speed of the ball, timing the pass, whatever it is.. he's a master at it."
While Stephen Curry and Green are close friends, there is no denying that Draymond has a significant impact on the team's game. His performance can make or break the Warriors. Moreover, he goes underappreciated because he isn't the leading scorer on the team.
The former Defensive Player of the Year has always been more of a facilitator rather than a scorer. Being a pass-first guy, he has truly mastered playing alongside Steph. It goes to a point where they have even memorized certain plays to execute among them.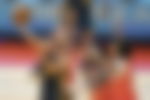 But how underappreciated is Draymond?
Draymond Green: a superstar in the dark
With today's game being all about scoring, playmaking is seen as less important. However, players truly understand the value of having a gifted passer on the team. Draymond is such a player.
ADVERTISEMENT
Article continues below this ad
While he never dominates the points, he plays hard defense and keeps the offense going on the other end. Green averaged almost 9 assists per game last season. In addition, his leadership quality makes him a valuable asset on any team.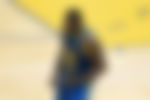 There were many instances where Draymond was seen mentoring a rookie James Wiseman. He is constantly talking to his teammates and makes sure they never feel low while on the court. Green knows how to keep a team motivated and is always the voice of the Warriors. He was even a candidate to win defensive Player of the Year this last season.
ADVERTISEMENT
Article continues below this ad
Do you think Stephen Curry and Green can take the Warriors to another championship? Let us know in the comments below.