Stephen Curry, Jamal Crawford and WNBA World Bows Down to Sue Bird as Legend Plays Last Career Game: "The Impact Will Be Felt for Generations"
Published 09/07/2022, 9:30 AM EDT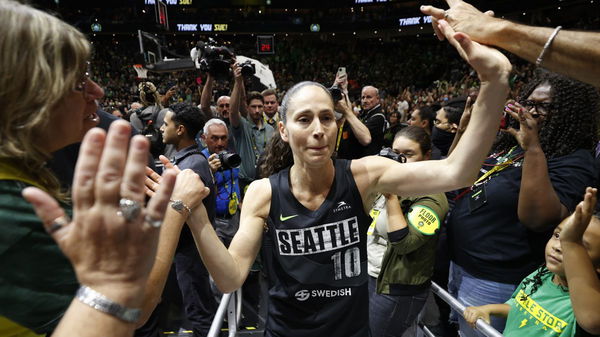 Sue Bird ushered in a revolution for not just WNBA, but women's sports in general. Now, after 19 beautiful seasons, where the Seattle Storm's player conquered it all, she is drawing a legendary career to a close.
ADVERTISEMENT
Article continues below this ad
The former number one pick bids farewell to the sport as she announces her retirement. The Storm were eliminated from the playoffs by the Las Vegas Aces, capping off what Sue Bird had announced would be her final season. It would have been magnificent to depart with a remarkable fifth NBA title; however, what she accomplished in all these years epitomizes nothing but greatness.
ADVERTISEMENT
Article continues below this ad
The 41-year-old scored eight points and recorded eight assists in her final game. However, her efforts were in vain as her team was defeated 97-92, therefore ending the Storm's season and Bird's legendary career.
The chants in Seattle were raucous, with the crowd chanting "Thank You, Sue," sending the legend off in spectacular fashion.
"It's sad," she said when asked how it felt saying her final goodbyes to the game. "Obviously, so thankful for 20 years here. I'm gonna miss it so much. I'm not going anywhere, but I'm gonna miss it." Bird went on to express that making it to the finals would have been great. But said she is proud of her team and said it has been an honor to play for the Storm and for their wonderful fans.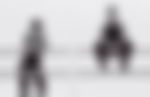 Sue Bird's career will be written in gold as she has countless accolades to her name.
At 41 years old, Sue Bird has officially called it a career. One of the game's best point guards of all time.

🐐 4x WNBA champion
🐐 13x All-Star
🐐 5x Olympic gold medalist
🐐 2x NCAA champion
🐐 5x Euroleague champion

Absolute legend. pic.twitter.com/DG7qo3T5s4

— Bleacher Report (@BleacherReport) September 7, 2022
She won the WNBA championship four times and even did wonders on the international stage, winning five Olympic gold medals for the USA. Moreover, Bird got the All-star game nod 13 times. In addition to that, she won the NCAA title two times as a star for the UConn Huskies.
The NBA and the WNBA world react as Sue Bird announces her retirement
Sue Bird wept joyous tears as she played the final game of her legendary career. She decides to hang her jersey as the WNBA's career leader in assists and games played.
WATCH THIS STORY: 10 Things Chicago Bulls Legend Dennis Rodman Can't Live Without
And now, as the WNBA legend says her final goodbyes, the NBA and WNBA worlds bow to Sue Bird. Four-time NBA champion Stephen Curry paid his respects to the great basketball icon. Jamal Crawford also joined in.
Sylvia Fowles.

Sue Bird.

Serena Williams.

Allyson Felix.

We may never see four of the greatest retire in the same year, from three different sports again. The impact will be felt for generations. Respect.

— 🏁 Jamal Crawford (@JCrossover) September 7, 2022
Man congrats to the Ace but it sucka because we say goodbye to a walking legend in the women's game today!

You will be missed in this game we know and love called 🏀.🌺🌸🌹💐🌺🌸🌹💐🌺🌸🌹💐🌺🌸🌹💐🌺🏀🌹💐🌺🌸🌹 https://t.co/pvrZyy7EHv

— Montrezl Harrell (@MONSTATREZZ) September 7, 2022
Thank you Sue. Game gone miss you.

— Diamond DeShields (@diamonddoesit1) September 7, 2022
ADVERTISEMENT
Article continues below this ad
ADVERTISEMENT
Article continues below this ad
The NBA and the WNBA world express their gratitude for Sue Bird's gigantic contributions to the game.
What is your favorite Sue Bird moment? Let us know in the comments section below.