Stephen Curry Names Barack Obama and Two Others As His Dream Golf Companions
Published 08/14/2021, 10:12 AM EDT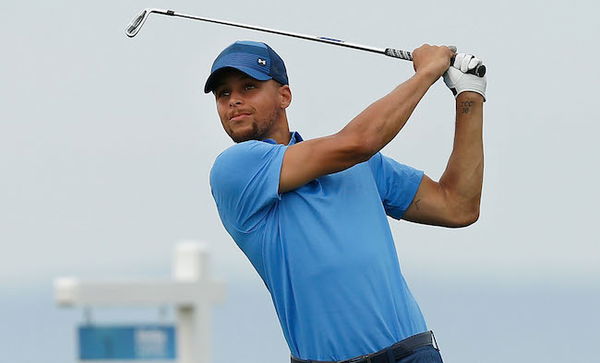 ---
---
What is Stephen Curry up to in the NBA offseason? When the greatest shooter of all time isn't launching from half court in the last game of the season, Curry is known to be an avid golfer. #30, when away from the usual buzz of the NBA, can be seen out and about, teeing off. Looking to put his sniper-like aim to good use, it's not surprising that Curry is half as good with a golf club in hand!
ADVERTISEMENT
Article continues below this ad
However, Chef Curry is no scrub on the course. Well recognized in the golfing fraternity, Curry has tee'd off with iconic figures in the past. Ranging from former POTUS Barack Obama to GOATs Jack Nicklaus and Tiger Woods, Steph has arguably learnt from the best of the best. Curry has also been seen in action on the course, with Hall of Famers Charles Barkley and Peyton Manning, to name a few.
ADVERTISEMENT
Article continues below this ad
Stephen Curry and his ideal golf team
The 3x NBA champion, in conversation with league veteran Carmelo Anthony, recently picked his 'Dream Team' of sorts on the golf course.
Picking his Top 3 to play with, Curry said, "I've played with him before, but Barack, he's an automatic invite. He's just the most fascinating person in the world in terms of his intelligence, but also his experience. I've spent 4 hours with him on the court, so I'll take that all days of the week."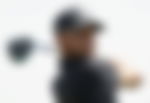 Picking his next pair, Curry said, "Tiger, for sure, that goes without saying. Lastly, Jack Nicholas for me, just because those are arguably 1 and 2 of the all-time greatest golfers in the world. Everything you said about traveling different places, golf architecture, design, and all that other stuff, who better to explain while you're on whatever course than those 2 dudes.
Calling the results of the game, Chef Curry said, "Me and Barack would go take their money."
Curry the golfer?
ADVERTISEMENT
Article continues below this ad
Steph has also reiterated many a time in the past about how golfing has helped him become the bonafide sniper he is on the court.
"I am super competitive. There are fine motor skills that I can incorporate from golf to basketball. The focus and the mental toughness has helped me in basketball. It's the most humbling sport in the world, and that for me, I am still on that chase, and I am 33."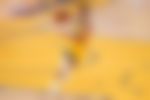 Would it really be a surprise if Curry were to hang up his boots on the court, to pick up a club lacing up for a major down the road? Certainly wouldn't bet against it! However, with Steph Curry now locked up in a 4-yr and $215 million deal resigning with Golden State, it won't be anytime soon.
ADVERTISEMENT
Article continues below this ad
Watch this story: NBA Duos that the Basketball Fans Hope to See in Future