Stephen Curry Once Compelled His Father to Take a $12 Million Career Altering Step Which the Warriors Superstar Is Grateful for to This Day
Published 08/02/2022, 6:30 PM EDT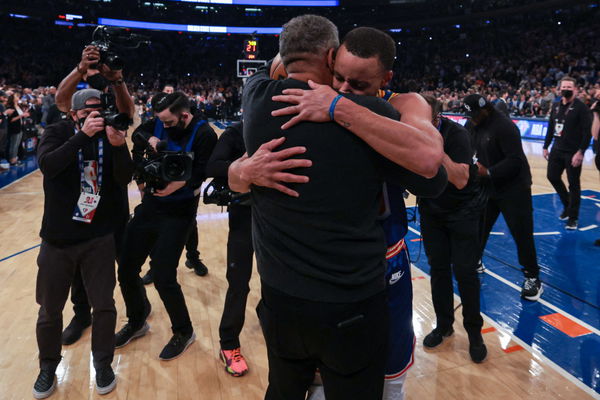 Stephen Curry is one of the greatest shooters ever to have played the game of basketball. The Golden State Warriors point guard recently led his team to their fourth NBA Championship in eight years. Curry also won his first-ever NBA Finals MVP trophy this season. This was the only major trophy that was missing from Steph's illustrious career with the Warriors.
With these titles, Curry cemented his status as one of the greatest players ever to have played the game of basketball.
ADVERTISEMENT
Article continues below this ad
Curry has a great work ethic and continuously tries to improve his game. Over the years, he has improved his physical conditioning so that towards the end of the season and in the post-season, he can still compete at a high level. But getting drafted by a competent team is also an important step in a player realizing his full potential in the league.
In a recent interview, Steph talked about how his father helped in Warriors land him at the seventh overall pick. He then signed a $12 million dollar deal with the Warriors as his rookie deal.
Watch This Story: Michael Jordans 5 Rumored Affairs After Divorce with Juanita Vanoy
"We told Minnesota that Steph didn't want to go there," said Dell Curry, the ex-NBA standout who is Stephen's father and a Hornets television color commentator. "We had no idea that they had agreed to a trade. Obviously, they couldn't put that out. I remember [then-Suns general manager and now Curry's Golden State coach] Steve Kerr calling me [the following morning] and saying, 'Don't go to the press conference. We have a trade that they reneged on.' I'm like, 'That's between you guys. We're going wherever they tell us. We can't not go.'"
Warriors and the quest to win now
ADVERTISEMENT
Article continues below this ad
The Warriors are in a unique situation right now. They have built a team for the future but are still trying to compete right now.
READ NOW – Michael Jordan Was a Victim of Tampering During NBA Finals That Allegedly Gave Him Food Poisoning, Believes Former NBA Champion: "That's How Intense People Are"
However, they will now have to deal with the rising luxury tax rate, which continues to hamper the team.
ADVERTISEMENT
Article continues below this ad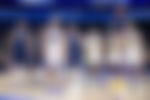 With contract extensions coming for Draymond Green, Andrew Wiggins, and Jordan Poole among others it will be interesting to see what approach the Warriors take.
Edited By: Pritam Priyedarshi