Stephen Curry, Who Was Rejected By The Bucks for 'Weak Ankles', Used a Secret Weapon to Stay Injury Free During NBA Finals 2022
Published 08/31/2022, 1:30 PM EDT

Follow Us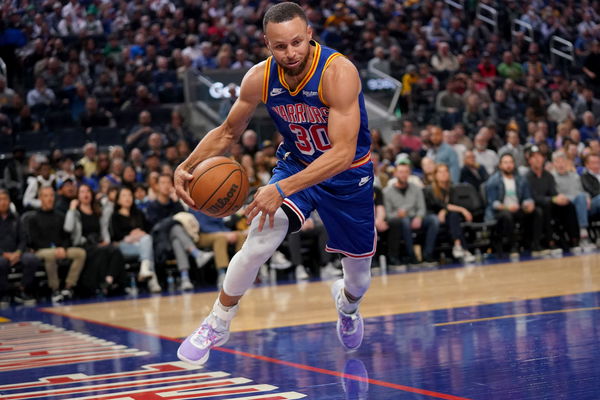 Golden State Warriors star, Stephen Curry, is one of the most well-rounded players in the world. He has multiple NBA championships to his name alongside two MVP titles.
However, people bashed him for not winning a Finals MVP award. He once again bounced back and silenced his haters when he won the NBA Finals MVP for the 2021-22 NBA season.
ADVERTISEMENT
Article continues below this ad
Interestingly enough, it is not only his shooting and basketball skills that helped him win his first-ever Finals MVP award. Curry wore the special Curry 4 FloTro shoes during the 7 game series against the Boston Celtics.
This is not just any ordinary basketball shoe. This shoe helped Stephen Curry stay injury free during the finals as it provided stability to the Golden State Warriors star.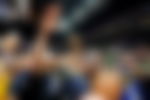 Popular YouTuber, Foot Doctor Zach, delved deep into the Curry 4 FloTro shoes and he explained how it helped the former MVP gain balance which subsequently improved his performance.
YouTuber dives deep into the shoes worn by Stephen Curry
The NBA Finals between the Boston Celtics and the Golden State Warriors was more than special for Stephen Curry. Not only did he win his 4th NBA title, but he also won his first-ever Finals MVP as well.
Interestingly enough, the YouTuber analyzed the shoe, which helped Curry to keep his ankles injury free and beyond.
ADVERTISEMENT
Article continues below this ad
He said, "These give you more of a reliable grip on the court, the ankle brace can kind of work a little bit better. When you are pivoting and turning on these, as long as you know these are going to grab the court well, you can have a little bit more confidence in your movement." Moreover, Zach also revealed that these shoes helped Curry shoot quickly. That explains all the quick-fire three-pointers!
The Golden State Warriors star has had problems with his ankles ever since his debut in the NBA. Moreover, the Milwaukee Bucks once rejected Curry back in 2012 for his ankles! The two teams almost confirmed an Andrew Bogut and Stephen Curry trade but the Bucks doctors rejected Steph over his ankle concerns.
ADVERTISEMENT
Article continues below this ad
WATCH THIS STORY: LeBron James, Trae Young, DeMar DeRozan And Other NBA Stars Who Brought The Razzle Dazzle to The Drew League This Year
What is your favorite memory of Stephen Curry from the NBA Finals? Let us know in the comments down below.
Edited By: Vibhanshu Kumar