Stephen Curry's Bold Stance on Michael Jordan's GOAT Status That Started Infamous Beef
Published 05/10/2022, 1:15 AM EDT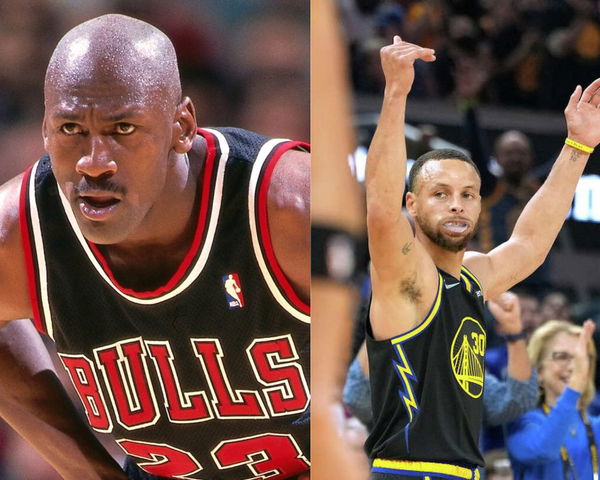 For the most part of his NBA career, Stephen Curry has been a fan favorite among the community. The Baby-Faced Assassin is always putting on a show for the fans. However, there was a time Curry made some Michael Jordan fans turn against him. In an interview, the three-point king admitted wanting to be better than the Bulls legend. Likewise, this did not spark the best reactions from the fans, and Jordan himself.
Since entering the league, Curry did not start off at the top of the mountain. Injuries haunted Steph, and he had to wait for his moment to shine. However, when that time came, he decided not to look back. He took the league by storm winning back-to-back MVPs and even three championships. With him solidifying himself as one of the best players, the obvious question was, how far did he want to go?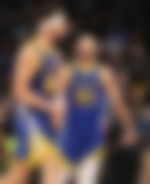 And in 2015, Curry made it clear that he is looking to break every barrier to be the best.
ADVERTISEMENT
Article continues below this ad
WATCH THIS STORY: How long was Los Angeles Lakers legend Kobe Bryant out due to his Achilles injury? 
Stephen Curry looking to surpass Michael Jordan?
In an interview in 2015, Curry was put on the spot. With motivation driving him to become a better player, the hottest question was did he want to beat Jordan for the GOAT title. At the time, LeBron James and Curry were in a cutthroat competition for the title of the best player in the league. Hence, Curry had surely proved his worth. However, his answer could have been the reason he and Jordan had some tension.
ADVERTISEMENT
Article continues below this ad
Steph said: "Yeah. Why else would I be playing? You want to be the best you can be. And if the best you can be is better than him, then why not? That's good motivation."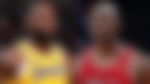 The two have gone back and forth since then. Jordan even went on to say that Curry isn't a Hall of Famer yet. Moreover, Curry hit back by saying the 2016 Warriors could handle MJ's Bulls. While all the beef was there at the time, Curry and Jordan have one passion in common, golf. And that is where the two bonded and met on the same ground.
ADVERTISEMENT
Article continues below this ad
During the Ryder Cup in 2021, the duo sat down for an interview and spoke about golf, basketball, and more. With both Curry and Jordan being two of the most influential players in basketball, who do you think has had a bigger impact on the game? Let us know your views in the comments below.