Stephen Curry's Brother Married Popular Athlete Who Had a Tumultuous Past With Clippers' Paul George
Published 07/03/2022, 1:26 AM EDT
By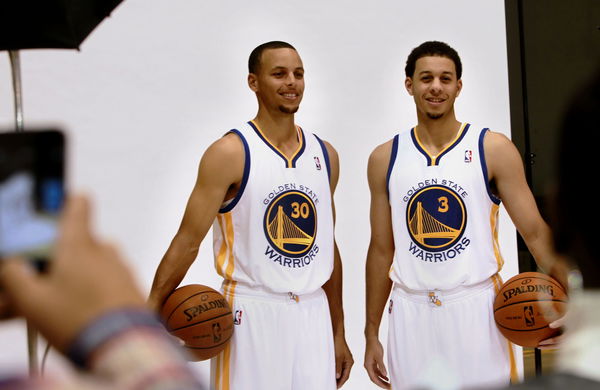 The Curry brothers are now part of a big NBA family. Stephen Curry is amidst a family of athletes, celebrities, and NBA stars. Their father, Dell Curry, himself was an NBA player. Stephen Curry's brother-in-law Damion Lee plays with him for the Golden State Warriors. Steph's brother Seth Curry now plays with Steph's former teammate Kevin Durant for the Brooklyn Nets. The Curry family is also connected to the well-known Rivers family.
ADVERTISEMENT
Article continues below this ad
Seth Curry is married to Paul George's ex-girlfriend Callie Rivers, the daughter of Doc Rivers and sister of Denver Nuggets player Austin Rivers. On February 14, 2019, Callie Rivers got hitched to her long-time boyfriend Seth Curry. Furthermore, the two have a daughter together called Carter Lynn Curry and a son named Cash Curry. 
Stephen Curry, Seth Curry, and their NBA family
ADVERTISEMENT
Article continues below this ad
The Curry-River family has become a household name. However, before Callie married Seth, she was with Los Angeles Clippers player Paul George. Interestingly, Doc Rivers was coaching Paul George even after their breakup.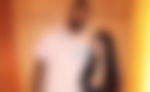 Callie Rivers also comes from a family of professional athletes. Rivers herself played volleyball professionally. While dating, George cheated on Callie with his now-wife Daniela Rajic. This must have made things awkward when George got traded to the Clippers, a team Doc Rivers was coaching for several years. George later vouched for Doc to get fired after having a poor outing in the playoffs where he got the nickname Pandemic P in the series against the Nuggets.
When Seth Curry married Callie Rivers, two of the NBA's more well-known families became one. Here's how Doc Rivers & Dell Curry went from playing against each other in the early 90s to becoming grandpas to the same grandaughter 30 years later. pic.twitter.com/JTSLBDL6fA

— Rachel Nichols (@Rachel__Nichols) February 11, 2020
Paul George arguably disappeared for the series' final three games, dipping as low as 4/16 in Game 7 and not scoring a single point against the Denver Nuggets in the fourth quarter while the Los Angeles Clippers led the series 3-1. The Clippers eventually lost the lead and as a result, Doc lost his job.
Seth Curry and Callie Rivers get married
On February 14th, 2019 at Ruth's Chris Steak House in Charlotte, North Carolina, Seth Curry and Callie Rivers got engaged. They later got married in a grand ceremony in Malibu.
There have been instances when Seth and Paul George have beefed on the court. Although there appears to be no bad blood between the two, Seth once trashed talk Paul George in the Orlando bubble in 2021.
Seth shouted at PG saying, "B***h a**" after making a tough layup.
Callie Rivers also shared an intimate photograph of the wedding in Malibu. Rivers' union with the Curry family certainly makes them the biggest clan in the NBA.
 

View this post on Instagram

 
ADVERTISEMENT
Article continues below this ad
Rivers and Curry also share a daughter Carter and welcomed their son Cash Curry recently in 2021. Although their relationship is entirely private, it becomes difficult to stay out of the limelight if you are associated with the Currys or the Rivers. Recently, the entire family was feasting and enjoying Stephen Curry and his Finals MVP and NBA championship win with the Golden State Warriors.
 

View this post on Instagram

 
ADVERTISEMENT
Article continues below this ad
WATCH THIS STORY: How Old is Warriors Superstar Stephen Curry's Son Canon?
Despite the history that Callie shares with NBA star Paul George, her relationship with the Curry family is as strong as ever.