Stephen Curry's Former Warriors Teammate Eager to Make Sensational Return to the NBA
Published 08/11/2021, 12:17 PM EDT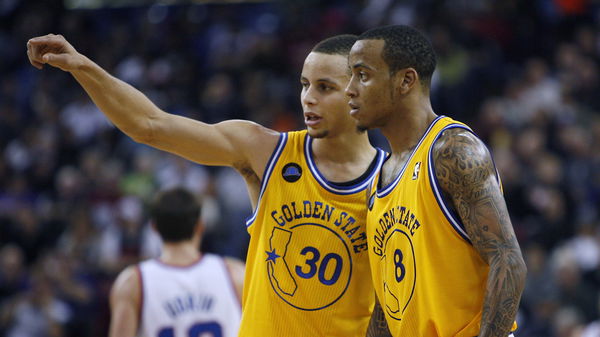 ---
---
The NBA has produced many unsung stars over the years. Numerous players have slowly but surely paved their path to success, and gone away without making much noise. Monta Ellis was one such player in the yester-years. He was brilliant for the Golden State Warriors, before he decided to call it a day on his basketball journey. But now, the player has made sensational claims of a potential comeback to the tour.
ADVERTISEMENT
Article continues below this ad
After the 2016-17 season where he played for the Indiana Pacers, Monta Ellis departed the league. Aged 35 at the moment, the guard had a successful stint with Stephen Curry and the Warriors. He was part of the Dubs' setup for seven years, before joining the Bucks, Mavericks and Pacers for a pair of seasons each.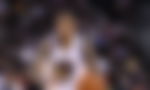 ADVERTISEMENT
Article continues below this ad
In the course of his career, he averaged 17.8 points and 4.6 assists. He was a potent threat off the bench, and a testament to longevity in the NBA. Now, the star hopes to return to his den.
Warriors veteran Monta Ellis hopes to make stunning comeback to the NBA
After spending over 12 years in USA's top flight, the player from Mississippi ended his journey. A veteran of the game, Ellis is now optimistic about returning to the NBA. After a gap of five years, he recently told Empire Sports Media that he desires another shot at the NBA Championship. Speaking over a zoom call, the experienced campaigner reiterated his desire to get back in the scheme of things.
ADVERTISEMENT
Article continues below this ad
"My main thing is, just bring me in and give me a look. Like you could make the decision on me. I just want a shot. I ain't asking for a contract to get $5 million, $10 million, or even $1 million. All I'm asking is to give me a look. That's all, and let my game speak for itself. I just want an opportunity, a workout, and that's not the end of the world. That's not gonna hurt anybody."
ADVERTISEMENT
Article continues below this ad
Monta Ellis could well enter the NBA again sometime soon. After pleading to let him have a chance, perhaps some teams might show interest in him. It is certain that the veteran will not be the worst player out there, and may well find his groove again.
Do you see Ellis making a successful return to the league?