Stephen Curry's Millionaire Father, Who Was Accused of Infidelity By Wife Sonya, Forced Her to Stay Alone Despite Owning Multiple Properties
Published 08/27/2022, 10:45 AM EDT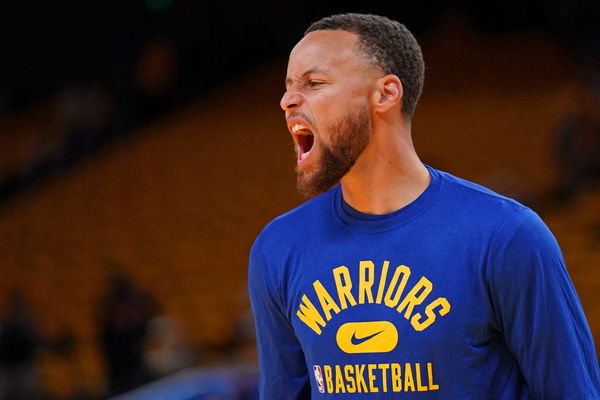 Dell Curry and Sonya Curry were once a power couple in the NBA. The Currys are probably the biggest household name in the NBA. Their two sons, Seth Curry and Stephen Curry, successfully created names for themselves.
It was recently reported that the couple was splitting up after 30 years of marriage. Sonya Curry recently accused Dell of cheating. As per reports, she has accused him several times over the years.
ADVERTISEMENT
Article continues below this ad
Sonya Curry and Dell Curry tried to remain separated for a brief period of a year. They had since decided to go their separate ways and have filed for a divorce. She accused Dell of 'Marital misconduct' and is now living alone despite Dell having a number of houses.
Dell Curry denied any claims of paying alimony since Sonya is living with Steven Johnson in Tennessee. Sonya claims that she only started dating after the couple went their separate ways and is living with him since Dell is unwilling to accommodate her.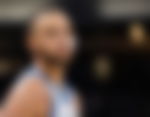 Steph's mother, Sonya, claims that she did not wish to expose Dell but was left with no other choice. The two have been split up since March 2020 and were together for over three decades.
Stephen Curry's Mother Sonya accuses Dell Curry of infidelity
Dell and Sonya Curry were both present at the Boston Garden for Steph's NBA final victory for the Warriors, but were sitting far apart from each other. Sonya came to the NBA finals game six with her rumored boyfriend, Steven Johnson, who is a former NFL tight end. It is reported that she is living with her partner in Tennessee. 
Sonya said, "In one final act of trying to protect him and family from possible public exposure and scrutiny." She also said the record straight and said, "she was left with no choice."
WATCH THIS STORY: 3 Times Stephen Curry lost his cool on the court
Dell also came to the NBA finals with a lady friend, the nature of their relationship is not public knowledge yet. Interestingly, it was Nicki Smith, who is Steven Smith's ex-wife.
Dell Curry and Sonya Curry trade Spouses
ADVERTISEMENT
Article continues below this ad
Both Dell and Sonya are public figures with millions of followers across the world. It seems that the two have traded spouses. Nicki Smith, who is Steven's Ex-Wife came to the NBA Finals with Dell Curry while Steven accompanied Sonya. It is reported that Dell, Steven, and Sonya all know each other from their college days and their families are very close.
ADVERTISEMENT
Article continues below this ad
Dell owns several properties across the United States and Canada, yet Sonya Curry is living with her boyfriend. Sonya believed that the reason for her living alone was that Dell had refused to allow her to live at home.