Stephen Curry's Warriors Saved a Whopping $60 Million by Not Running It Back With 2 NBA Champions – Here's How
Published 07/21/2022, 12:30 PM EDT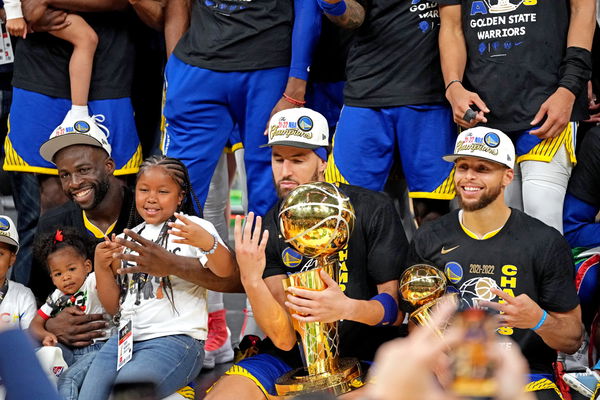 Stephen Curry and Golden State Warriors have won their 4th title in the last ten years. Usually, the management does not make any changes to their rosters after such an empathetic victory. They run it back with the same team. However, the Warriors decided not to do that.
ADVERTISEMENT
Article continues below this ad
They have kept the core of their team and have shipped some important bench pieces so that they do not breach the luxury tax by much. Otto Porter Jr. and Gary Payton II helped the Warriors win this title through their performances from the bench, but the front office showed no remorse by parting ways with them.
ADVERTISEMENT
Article continues below this ad
Their departure helped cut down owner Joe Lacob's tax bill. They have signed JaMychal Green for a veteran minimum contract of $2.6 million, which will only add $1.8 million to their tax bill. Donte DiVincenzo has also signed a two-year $9.3 million deal with a player option in the second year. The Warriors will be saving over $60 million in tax money with these moves.
The Warriors could have signed Payton and Porter, but it could have cost them much more. Payton is going to make $8.3 million from the Portland Trail Blazers and Porter is going to make $6 million from the Toronto Raptors.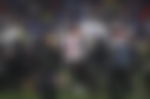 It would have made a luxury tax difference of $52.6 million. Owner Lacob has explained that there is a clear limit on how much they can spend and they couldn't keep Payton and Porter due to that. Lacob told the Athletic that they like Payton a lot, but the money being put out was not worth it.
Golden State Warriors have kept their core
ADVERTISEMENT
Article continues below this ad
The important part of this news is that the Warriors are keeping their core for the next season. Curry, Draymond Green, and Klay Thompson will have another shot at the title next season. Andrew Wiggins, Kevon Looney, and Jordan Poole will also stick around alongside the new signees and other youngsters like Jonathan Kuminga, Moses Moody, and James Wiseman to round out the rotation.
Steve Kerr might just end up playing the younger players more than Green and DiVincenzo. But still, adding good bench players at a minimum is a gift. It can add to your team's performance and lessen the burden on your franchise's finances. The Warriors with Kerr know how to rotate players effectively.
ADVERTISEMENT
Article continues below this ad
WATCH THIS STORY: 3 Times Ayesha Curry Caused Controversy
The mix of hardened veterans and fresh-faced youngsters worked for them this year. It will be interesting to see what happens next season. The Dub Nation will want to watch this team again on the podium next year.
Edited By: Arunaditya Aima