Steve Ballmer Sets Huge Expectations for Los Angeles Clippers Before Move to New Arena in 2024
Published 09/18/2021, 6:30 AM EDT
---
---
There is just one arena that runs basketball in Los Angeles, and that is the Staples Center. Until now, the Los Angeles Clippers and Lakers have shared the arena. However, it remains to be the true home of the purple and gold.
ADVERTISEMENT
Article continues below this ad
Hence, keeping this in mind, the Clippers will move to a new arena by 2024. However, owner Steve Ballmer is keeping the immediate future as the priority for his LA team. With a core that has Kawhi Leonard and Paul George as headline stars, high goals are a no-brainer. Ballmer expects nothing less either.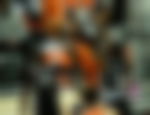 Ballmer expects Clippers to win before moving
ADVERTISEMENT
Article continues below this ad
The debate between the LA fans debating whose home Staples is will finally come to an end. With the Clippers moving to the new facility by 2024, they will now have a new home that belongs to them. But Ballmer doesn't want to leave the arena empty-handed.
Reports suggest that Steve Ballmer expects his Clippers to win an NBA championship before moving to their new arena in 2024. They made their first-ever conference finals appearance last season despite losing the 'Klaw.' Now, this season they won't see Kawhi play either.
However, last season was proof that Paul George has the capabilities of leading this team in the absence of Kawhi Leonard. His playoff performance was redemption for the breakdown in 2020, and he has established himself as one of the top players.
While it will be a tough task to win it all this season, Ballmer can keep his hopes seeing the duo develop. With George in top form and Kawhi back, the Clippers are without a doubt a serious threat.
But is that enough to win a championship?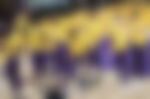 Can Kawhi and Paul George win?
The Clippers are in a very tough spot for this season. Even though PG13 is great, he needs the major star looking at the situation of the league. Hence, they should let this season go. But what about the future?
ADVERTISEMENT
Article continues below this ad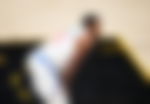 Their 2024 move leaves the Clippers with two years to achieve something. Even though both their stars had great playoffs, with George and Leonard putting up 26.9 and 30.4 points, respectively, the league is full of stacked teams. Moreover, the Clippers have made no major moves since acquiring the All-Star duo.
Watch This Story
Hence, if they want to win, it will be crucial to add more firepower to the roster. With pieces such as Reggie Jackson performing, a few more additions could make a world of difference.
ADVERTISEMENT
Article continues below this ad
Do you think the Clippers can add their first title in franchise history before 2024? Let us know in the comments below.
WATCH THIS STORY: Tiger Woods, Novak Djokovic & Other Athletes That Expressed How Much Kobe Bryant Meant to Them