Steve Kerr Pointing Out the Cause of Stephen Curry and Co's Horrific Record Is Justified by 1 Shocking Stat
Published 11/20/2022, 3:50 PM EST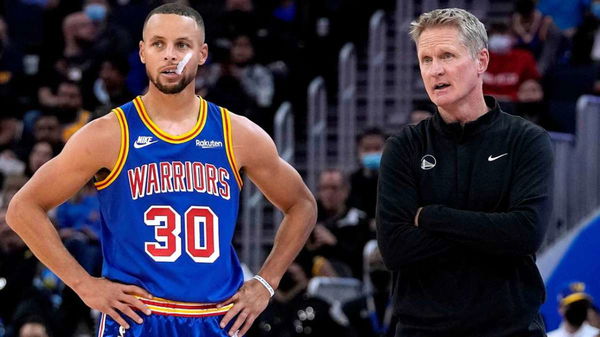 The Golden State Warriors have rather had a difficult start to the season. The Warriors are currently two games below .500. Their main problem has been performance on the road as they are yet to win a single game this season outside their home arena. Head coach Steve Kerr has pointed out one stat which justifies Stephen Curry and company's horrific away record.
The Warriors came into the season as the defending champions and the favorites to repeat. They kept the majority of the squad intact and also made key signings. On top of that, their young players were expected to take a massive leap and develop into stars. But nothing has gone according to plan.
ADVERTISEMENT
Article continues below this ad
The Warriors have been a disaster on the defensive end and this has cost them massively. They are currently ranked 24th in terms of defensive rating. Last year, they were ranked 2nd. But the Warriors' story on the defensive end has been very different at home than it has been on the road.
Stephen Curry and crew need to step up their defense away from home
Steve Kerr recently talked about the Warriors' struggles early in the season. In fact, he pointed out one stat which was quite alarming. The veteran coach said, "I'm actually much more interested in why we're not playing well on the road than why were are playing well at home…we got to start putting it together on the road, too. To me, the road record is directly connected to the defense."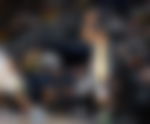 At home, the Warriors have been incredible. They have one of the best records in the league and they have lost just one game. But away from home, they have the worst record. And Steve Kerr is correct in deducing that their miserable performance on the road is connected to their defense.
ADVERTISEMENT
Article continues below this ad
This year, the Dubs have the 29th-ranked road defense in the league. They were ranked fourth last year in the same stat. If the Warriors hope to get back, they will need to find a way to play good defense and not just rely on their explosive offense to keep them in games. Otherwise, it will be very difficult for them as the season progresses.
WATCH THIS STORY: Mother Sonya akins Stephen Curry to Michael Jackson and other prominent stars in a sincere gesture to the Warriors superstar
ADVERTISEMENT
Article continues below this ad
In fact, according to a recent report, the defensive rating of the Warriors is 105.6 at home, while it is 120.8 on the road. The Dubs' misery is further accentuated by turnovers and poor rebounding.
Can the Dubs improve their defense record in road games in the near future? Comment your opinions below.
Edited By: Satagni Sikder