Steve Nash Emphasises the Importance of Sacrifice for James Harden, Kyrie Irving & Kevin Durant Trio
Published 01/15/2021, 3:39 PM EST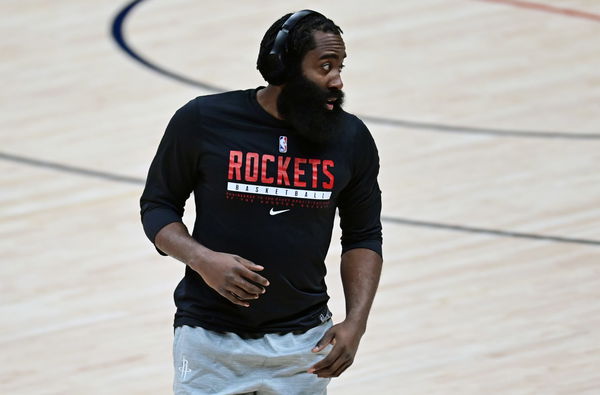 ---
---
The Brooklyn Nets shook the NBA when they brought in former MVP James Harden in a mega trade. Harden now joins an elite team led by the duo of Kevin Durant and Kyrie Irving.
ADVERTISEMENT
Article continues below this ad
While the individual quality of the trio is unmatched, questions have been rampant about their teamwork. Both Kyrie and Harden have traditionally played as point guards, so it will be interesting to see how they fit.
In a recent press conference, head coach, Steve Nash, talked about how positionless basketball has become and why Kyrie and Harden can take advantage of that.
ADVERTISEMENT
Article continues below this ad
He said, "The game is becoming more and more positionless; you don't have to define a role. Fortunately for us James is a point guard essentially, but he has the size to play in multiple positions if you want to go to positional and traditional route.
"Kyrie will be point guard, he also is very capable playing off the ball. I think there is a lot of interchangeability between the players and the way the game is going and the modern game is very interchangeable and positionless as it is."
Given that all the three players handle the ball pretty well, it will be tough to integrate them unless one of them is willing to sacrifice. Nash repeated how important sacrifice will be in this lineup.
He said, "It's really about how much these guys wanna sacrifice to become an efficient unit and if they're willing to do that, it doesn't really matter who brings the ball to court and what you label it. It's about how they play together and how willing they are to work and make each other better."
What to expect from the Nets after the James Harden Trade?
The Brooklyn Nets became instant title contenders last off season when they signed Kevin Durant and Kyrie Irving from the free agency. Although the duo didn't share the court until this season, it was clear that we were going to see an explosive Nets offense. The addition of James Harden to this impeccable duo makes the Nets the biggest threat to the champions, Los Angeles Lakers.
ADVERTISEMENT
Article continues below this ad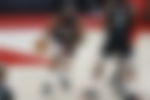 The Nets are the latest team to form their own version of a Big Three. If we were to take a recent example of a similar formidable combination, the Golden State Warriors' trio of Steph Curry, Klay Thompson and Kevin Durant comes to mind. The trio won the championship in some style against the Cavs and KD got his first ring and finals MVP.
Can KD recreate his magic and make this Big Three work? The trio is undoubtedly one of the most dangerous offenses the league has seen in some time. The main factor will be how Steve Nash handles three big characters with their own egos and legacies.
ADVERTISEMENT
Article continues below this ad
This team has immense potential. They might struggle to find their feet at first, but once they do, they will be unstoppable. For the Nets, it's at least Finals or it's a bust.