'Still on the High Horse' – LA Clippers' Rajon Rondo talks Rivalry with Los Angeles Lakers
Published 04/04/2021, 8:59 AM EDT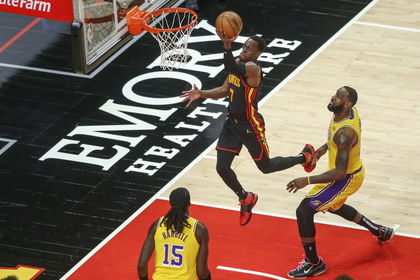 ---
---
Rajon Rondo is back in LA but with a new team. Rondo, who was instrumental in the Los Angeles Lakers' 2020 championship run, is now part of the LA Clippers. It was a move many expected to happen in the off-season. However, Rondo chose to maximize his money and join Atlanta. The Clippers eventually went and brought him in. And now, the Clippers-Lakers rivalry has another edge to it.
ADVERTISEMENT
Article continues below this ad
Rajon Rondo talks Lakers-Clippers rivalry
LA Clippers point guard Rajon Rondo spoke to Rachel Nichols of ESPN about his move. When asked about the rivalry that exists within Los Angeles, Rondo did acknowledge the rivalry in its current state.
ADVERTISEMENT
Article continues below this ad
However, he noted that he hasn't faced any of the aggression, going from the Lakers to the Clippers because of his role in their 2020 NBA championship run.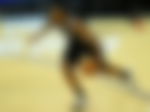 "It's different. It is a rivalry here in Los Angeles. But for the most part, I've been getting a bunch of 'welcome backs', coming back to LA being a champion. It hasn't been as brutal as you would think, as far as going back from LA to Clippers route because Lakers fans are still on the high horse as far as championship rings this past summer."
Clippers want Playoff Rondo
Many have touted Rajon Rondo as the missing piece for the LA Clippers. Kawhi Leonard and Paul George had asked for a point guard at the start of the season, as Patrick Beverley is more of a defensive guard.
Both superstars wanted a playmaking point guard who can handle offensive responsibilities while they take the bench, or are having an off-night.
For the Clippers, Rondo is a very important get. While his numbers in the regular season don't warrant any praise, it is his playoff performances that make him so crucial.
'Playoff Rondo', as he is more affectionately known, is someone who improves during the playoffs, as he showed with the Lakers. Aside from LeBron James and Anthony Davis, Rondo was the third-best player for the Lakers last season during the playoffs.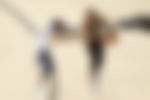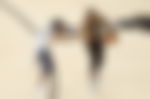 ADVERTISEMENT
Article continues below this ad
Can Rajon Rondo lead the Clippers to an NBA championship? Rondo is currently slated to make his debut tonight, against his former team the Lakers.
However, Rondo's importance will shine through during the playoffs. If the Clippers get 'Playoff Rondo' from last year, then their chances to win the title are very strong.
ADVERTISEMENT
Article continues below this ad