Still Petty Over Michael Jordan Challenge, LaMelo Ball's Father Gives MJ a History Reality Check
Published 01/23/2023, 4:30 PM EST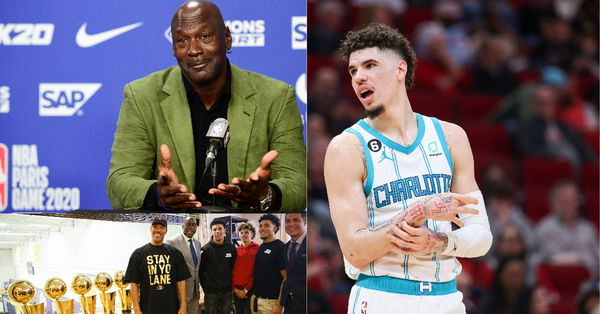 NBA legend Michael Jordan was the first former player to become a majority owner of a franchise when he bought major stakes in the Charlotte Hornets in 2010. But he has not been able to turn them into a winning team. Ever since he took over, the Hornets have had very little success in the league. It is no secret MJ was one of the most competitive athletes ever and hates losing. So the lack of success as an owner has been a hard pill to swallow for the six-time NBA champion. However, he had the chance to build a championship team according to LaVar Ball.
Basketball fans need no reminders about LaVar Ball's infamous claims about beating Michael Jordan one-on-one. The former NFL player is not one to be short of confidence about himself or his children.
LaVar Ball on Michael Jordan missing his shot at the title
ADVERTISEMENT
Article continues below this ad
LaVar Ball recently talked about Michael Jordan missing out on an opportunity to win his first-ever title as an owner. LaVar recently sat down with Playmaker for an interview. During the sit-down, he discussed a variety of things. In one instance the host asked what LaVar would do if Jordan offers to bring Lonzo and LiAngelo to team up with LaMelo in return for LaVar to admit MJ would beat him in a one-on-one.
The former tight end replied, "Guess the boys won't be playing there." He then added the six-time NBA champion missed out on his chance to team up all three of his sons in Charlotte. He added, "He would have been the first Black owner to win a championship with all three of them. That ship done sailed."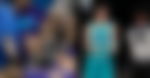 During the interview, LaVar promised that his sons will definitely play together for an NBA franchise in the future. He also maintained he will beat Jordan in a one-on-one.
ADVERTISEMENT
Article continues below this ad
LaVar's claims about his sons
LaVar Ball has made some huge claims about his sons over the years and some have come true as well. He claimed all his sons will play in the NBA and two of his three sons are regular starters now. He once claimed his oldest son Lonzo Ball has the potential to help the Los Angeles Lakers. And despite a poor pre-draft workout, the Lakers selected him as the 2nd overall pick.
WATCH THIS STORY – What 3 Numbers Did Michael Jordan Wear in His Career?
ADVERTISEMENT
Article continues below this ad
Similarly, he had huge words about LaMaelo Ball as well. Michael Jordan and the Charlotte Hornets selected LaMaelo as the 3rd overall pick. Stephen A. Smith once stated LaVar made Jordan and Magic Johnson draft his sons. When Lonzo was about to leave the New Orleans Pelicans, there were reports the Hornets could get him. But things did not materialize as he joined then joined Chicago Bulls. However, it will be interesting to see all the Ball brothers playing alongside each other in the NBA.
Do you think the Ball brothers can help Michael Jordan win a title? Let us know in the comments.