'Stone-Faced': Former Lakers Teammate Reveals the the One Time Kobe Bryant Threatened Everyone at Practice
Published 08/29/2021, 10:51 PM EDT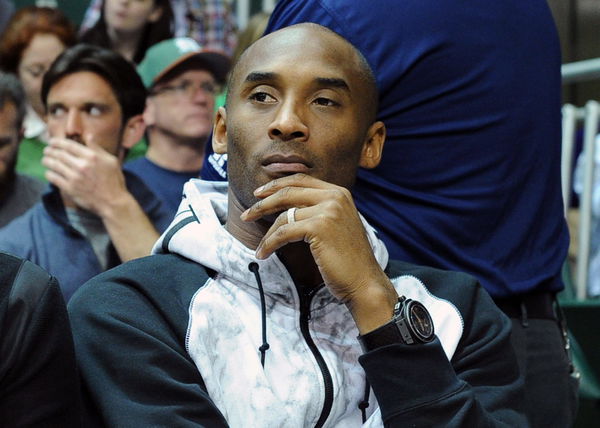 ---
---
Kobe Bryant had an unmatched level of demand both from himself and his teammates. He would not think twice before schooling Pau Gasol if he felt any lack of commitment. Such was the bar that the leader in Black Mamba had set for anyone around him.
ADVERTISEMENT
Article continues below this ad
Jeremy Lin, the inventor of Lincanity, tasted this character of KB first as his opponent and then as his teammate. He was a Knicks player during the days when Steve Novak & JR Smith would rule the long-range, Tyson Chandler would build the defense, and Lin/Melo would run the offense. Yet, his time with the Lakers left a greater mark on him.
ADVERTISEMENT
Article continues below this ad
When Kobe Bryant took Jeremy Lin by surprise
The Lakers signed with Jeremy Lin in the summer of 2014 as a result of their trade swap with the Rockets. These were pretty rough days for the Lake Show as they had just missed their first postseason in nine years. On top of that, Kobe was dealing with his career's toughest injury and had contributed just six games in that 2013-14 season.
So once during a practice session, the Black Mamba just showed up out of nowhere. Quoting Lin's exact words from a past interview, "He was just stone-faced, and he was like 'I just came by to say bye to some of you bums who are going to get traded tomorrow.'"
The 5X NBA Champion was clearly disappointed in the Lakers' unit and how they fared in his absence. Lin further remembered how the frustrated leader went to the scorer's bench and whispered something in the then coach's ears. 
As Lin added, "And I remember one of my teammates was just like 'I lost all motivation to practice.'" No one to this day knows who that teammate was, but the Lakers did not actually trade anyone until the 2015 deadline.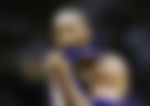 The Black Mamba and his seriousness towards team practice 
ADVERTISEMENT
Article continues below this ad
Kobe Bryant was famously a rare breed. He would show up for a 7 am practice at 5 am and stand all drenched in sweat with his teammates in absolute shock. His leadership style reflected inspiration via actions and not words.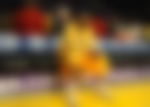 In a popular anecdote, Kobe would teach a lesson to his younger teammates in a unique fashion. He would join the night-out with the roster but also make them hit the gym early the very next morning (i.e. in a few hours). As the hungover athletes would come forcefully, they would see how the Mamba would practice with precision even after hours of partying.
ADVERTISEMENT
Article continues below this ad
Certainly, playing on the same team as #24 meant loads of trouble and a huge scope of personal growth. Do you believe Kobe was a more demanding leader than Michael Jordan? Help us know in the comments section below.
Watch this story – Lakers' Kobe Bryant's Ideal Dad Moments with His Daughters