"Stop Asking LaVar's opinion": NBA Fans Bash Michael Jordan's Nemesis as He Sparks Massive Lakers Rumor That Doesn't Make a Lot of Sense
Published 05/20/2022, 7:30 AM EDT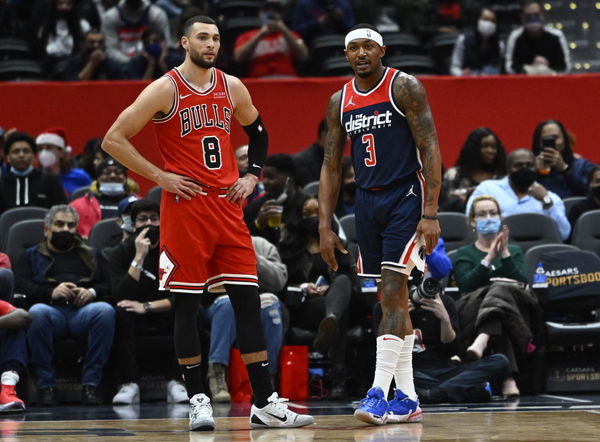 Zach LaVine had a disappointing end to his season with the Chicago Bulls. The Bulls were dumped out in an inglorious fashion by the Milwaukee Bucks. LaVine has now completed five seasons for Chicago and is approaching free agency. Wherever he goes or stays, he shall earn more than the 19.5 million dollars he does now. He has said it himself that he is approaching this time with an open mind.
Executive vice president Artūras Karnišovas has reiterated the franchise's desire to retain LaVine long-term. But the All-Star guard has all the leverage now, in terms of who he wants to sign with. The question is, what will happen?
ADVERTISEMENT
Article continues below this ad
According to teammate Lonzo Ball's father, LaVar Ball, LaVine is all set to leave the Bulls and he prefers a contract from the Los Angeles Lakers. To be exact, he said "Los Angeles". So, he can mean the Clippers too as well.
His line of argument: LaVine will leave because he is getting frustrated being overshadowed by DeMar DeRozan. Ball says, " It started off 'Zach LaVine, Zach LaVine, Zach LaVine.' OK, now you're hurt. Few things happen. And guess who's doing all the big plays? All I hear is DeMar.".
Twitter reaction to LaVar's prediction
Now, the fans are reacting to this by mocking LaVar's prediction. These are some reactions from NBA Twitter on this prediction:
Zach LaVine: Will he leave?
LaVar Ball might be mocked for his prediction, but he can be correct because of his closeness to the franchise through his son, Lonzo.
Read Now: NBA Twitter Goes Crazy as Celtics' Marcus Smart Breaks Heat Player's Ankles in Blowout Win
ADVERTISEMENT
Article continues below this ad
LaVine's regular season numbers are not at all bad. He has scored 24.4 points per game this season and has put up 4.6 rebounds and 4.5 assists. He has been Chicago's main offensive weapon alongside DeMar DeRozan. Last year, he was Chicago's highest scorer with almost 27.4 points per game. Moreover, he scored 24.4 in total for Chicago in five seasons.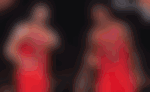 Fans will prefer if he stays with their team, but for now, he is an unrestricted free agent now. It will be pretty hard to keep him, as his statements might indicate. So, LaVar might be right, for a change this time around.
ADVERTISEMENT
Article continues below this ad
Watch this Story: 5 best Memes on Chris Paul Choking Yet Again in the NBA Playoffs
Do you think LaVine will leave Chicago? Discuss and give your opinions in the comments below about this situation.
Edited By: Ajinkya Aswale