Suns Coach Monty Williams Reveals Why NBA Finals Loss to Bucks Still Haunts Him
Published 08/15/2021, 11:22 AM EDT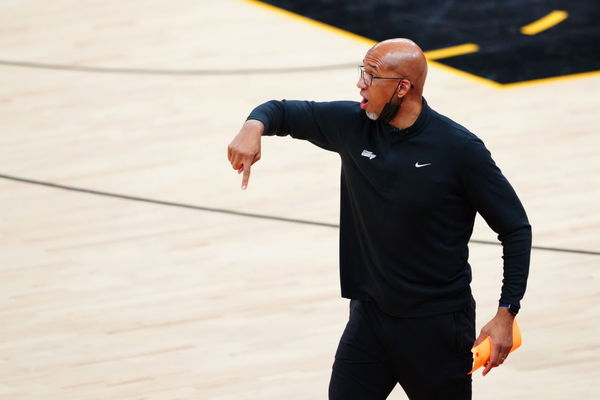 ---
---
This year's NBA Finals matchup was, simply put, a competition between the two healthiest rosters in the league. And while the NBA fraternity witnessed six games of scintillating basketball, there could, unfortunately, only be one winner. Following Milwaukee's coronation as the 2021 NBA Champions, it's been back to the drawing board for Phoenix coach Monty Williams.
ADVERTISEMENT
Article continues below this ad
Many wrote Williams and his boys off throughout the playoffs, underestimating the latest dynamic duo in town. Following the Suns' fairytale run, which came to a bittersweet end, Phoenix is likely to come out guns-a-blazing in 2021-22. Additionally, with Paul now bought into the franchise till 2024-25, Phoenix's mentality will be to go all-in as they hunt their maiden NBA title.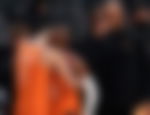 Following four straight losses in arguably the biggest series of Williams' coaching career yet, it looks like the loss still keeps him up at night.
ADVERTISEMENT
Article continues below this ad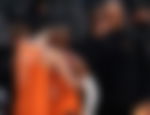 A reminiscent Monty Williams
While rehashing the entire finals episode on the 'Black History Always' podcast, the head coach delved into the team's wearing mental toughness, accompanied by the mental fatigue he faced planning for Milwaukee.
In a response to a question whether he still pontificates over the events of the Finals, he said, "I've gone back to that moment a ton in the past few weeks, trying to figure out anything that I could've done in that moment. Because all you had to do is win 1 quarter, which is a tough task on the road against the best team in the NBA."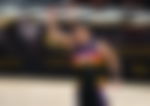 Williams also opened a backdoor into the mental fatigue the teams went through going in and out of those six games. He said, "And you go through a ton of mental gymnastics and try to figure out something you could've said, or a play you could've run or an adjustment. And that's something that will probably stay with me for a long time."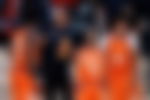 Looking back at trying to win on the road at Fiserv Forum, Williams commented, "I go back to our Game 3 preparation. To get ready mentally and emotionally for that game, I felt like I probably over thought it, in regard to the preparation just because we lost. If we'd have won that game, I probably wouldn't have thought about it at all, but because we lost, I just ruminated about it a ton."
Where does Williams go from here?
Addressing the irony of it all, coach Monty also spoke about momentum swings and confidence, saying, "The irony is, we beat them 4 times in a row; they beat us 4 times in a row. They just did it at the right time."
ADVERTISEMENT
Article continues below this ad
Lastly, he concluded saying, "That's something that as a coach and as a leader will bother me for a long time, but it will also drive me to be better in those moments if the opportunity is awarded to me again."
ADVERTISEMENT
Article continues below this ad
Can Phoenix recreate a winning system next season? Or was this team a one season wonder? Especially with the West back to full health barring Kawhi Leonard, the Suns will back themselves to return to the biggest stage once again in 2021-22.
Watch this story: Michael Jordan, Kevin Durant & Other NBA Players That Forced The League to Change Rules