'Super Competitive' – Former Teammate Reveals Fascinating Kobe Bryant Workout Story
Published 04/26/2021, 10:30 AM EDT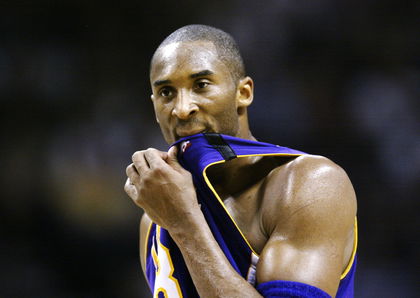 ---
---
Kobe Bryant was one of the most competitive players in the NBA. During his career, Bryant was driven by his desire to be the absolute best, and he would not let anyone outdo him in any aspect. Whether it was on the court in a game seven, or just in the weight room, Bryant worked harder than everyone. Kobe prided himself on his work ethic. One former teammate reveals just how competitive Bryant could be.
ADVERTISEMENT
Article continues below this ad
Kobe Bryant was always looking to compete
Former NBA player Brian Grant spoke to HoopsHype about his career. When talking about his short-lived stint with the Los Angeles Lakers, Grant shared an interesting story about Kobe Bryant. Grant revealed that he was in the weight room, working out. He was doing weights, when Kobe stepped in to try to match Grant, and that was when he truly understood how competitive Kobe was.
ADVERTISEMENT
Article continues below this ad
Grant said, "We were lifting weights and I'm doing lat pulldowns. I left maybe five or six plates off. I did the rest of the rack like two times. Kobe goes, 'Oh man, that's pretty strong. You did all that? Let me try.' He puts the entire weight rack and does it five times. He'd be the first one to practice and the last one to leave. He's so super competitive."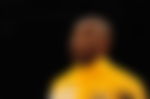 Bryant's work ethic is a thing of legend in the NBA. The former MVP worked tirelessly throughout his career to keep improving. Second-best was never good enough for Kobe, and he did everything in his power to get better on a regular basis. Kobe was one of the hardest working men in the NBA, and his hard work garnered great success for him throughout his career.
Kobe brought great success for the Lakers
ADVERTISEMENT
Article continues below this ad
Kobe played in the NBA for 20 years, and spent his entire career with the Los Angeles Lakers. While he did come close to leaving on a few occasions, Bryant stayed the course with the Lakers and was rewarded for his success. Many fans consider Kobe the greatest Laker in NBA history. With five championships to his name, few can argue that he doesn't merit that title.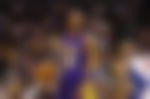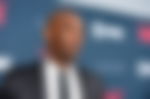 ADVERTISEMENT
Article continues below this ad
Many players in the NBA today look to emulate Kobe's model in their careers. His work ethic, coupled with his natural talent, made him one of the all-time greats.