Super Competitive Michael Jordan Used 9 Words to Savagely Insult Former US President Bill Clinton on the Golf Course
Published 06/08/2022, 11:25 PM EDT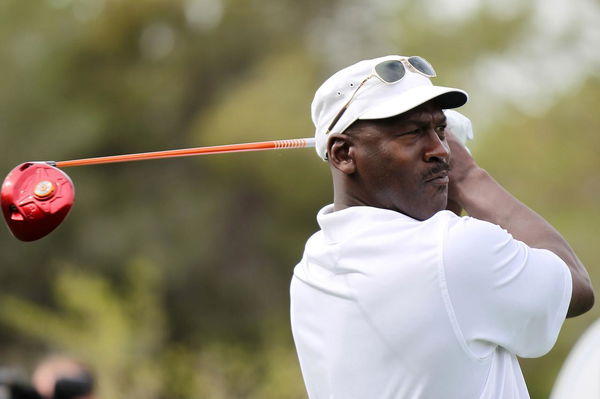 Michael Jordan is regarded as one of the finest NBA trash talkers of all time. The Chicago Bulls icon relished slinging smack, and physically and emotionally wrecking the opposition.
ADVERTISEMENT
Article continues below this ad
Jordan was defined by his fierce competitiveness, his drive to overcome what seemed humanly impossible through brute determination, and the blatant viciousness that drove it.
Playing Michael Jordan meant succumbing to a skill set never seen before, as well as trash-talking like you'd never heard or would ever hear again. His savagery both on and off the court distinguished him from his peers. Jordan's competitive mindset stretched beyond the hardwood.
ADVERTISEMENT
Article continues below this ad
Furthermore, it was not exclusive to NBA players.
Michael Jordan's love for golf is well known. And it's safe to assume that he has talked smack on the golf course as well. Jordan has played golf with a number of prominent people. One famous personality with whom he has shared the golf course is former US President Bill Clinton.
And, as one might assume, Jordan didn't hold back even when it came to trash-talking the former President.
Michael Jordan began talking trash to Bill Clinton
Some would have expected Michael Jordan to be on his best behavior in front of the former President of the United States. He, however, couldn't care less. The six-time NBA champion's fierce competitiveness knows no bounds.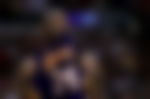 Clinton, like Jordan, is an avid golfer who has hit the course with some of the game's top players. One fine afternoon with Jumpman though had Clinton witness the legendary loud mouthing.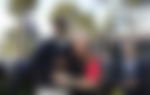 ADVERTISEMENT
Article continues below this ad
According to the Wall Street Journal, Jordan was in his ear the entire time, chastising him for playing from the middle tees rather than the championship tees.
"Clinton loves playing golf with athletes whenever he can. He's played with Greg Norman, Adam Scott, Luke Donald and Michael Jordan, among others. Jordan coaxed him from the white tees to the championship tees by saying, 'You're going to play from the little girls' tee?' Jordan's challenge was for Clinton to break 100; he did." 
Michael Jordan tried to put Clinton to the test, but the former President had nerves of steel. He remained unfazed and gave the Chicago Bulls legend a taste of his own medicine.
ADVERTISEMENT
Article continues below this ad
WATCH THIS STORY: 5 best Memes on Chris Paul Choking Yet Again in the NBA Playoffs
Fair to conclude that Jordan doesn't care who he trash talks. If winning is on the other end, "His Airness" will take flight and vanquish all the barriers.