'Superstars Get More Calls': Former NBA Champion Backs Luka Doncic Stealing Calls Against Warriors
Published 02/08/2021, 9:09 PM EST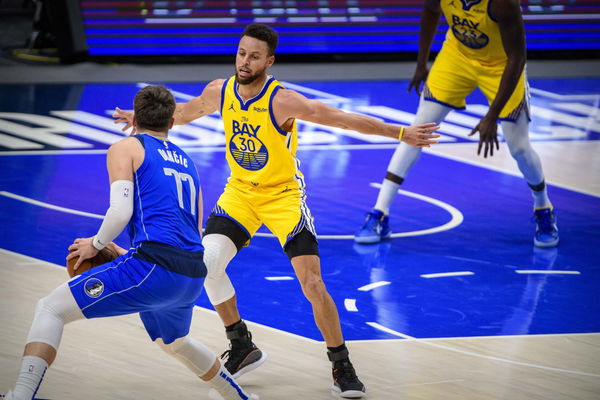 ---
---
The Warriors' recent lost against the Mavericks has really stung them. The final score was 132-134 and the events that happened in the final minutes left a bitter taste in Steve Kerr's mouth.
ADVERTISEMENT
Article continues below this ad
It was a big night for the baby-faced Assassin Steph Curry, who scored 57 points (11 threes), only to end up facing defeat. Naturally, the Warriors were frustrated by the loss and also felt the officiating was poor. But what do the NBA experts think about it?
Warriors' Steve Kerr threw a debatable remark
ADVERTISEMENT
Article continues below this ad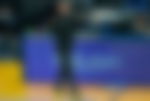 GSW's head coach Steve Kerr did not seem amused by the calls that night. In fact, he went on to signal towards the calls involving Luka Doncic and said the Slovenian was "gifted calls". 
In a recent interview, former NBA Champion Paul Pierce took note of Kerr's comments and detailed, "Superstars get more calls, that's why they're superstars because they get the benefit of doubt. They're highly skilled, highly intelligent, and they know how to manipulate the rest." 
Following Pierce, Richard Jefferson, a former champion with the Cavs, blamed Steve Kerr for forgetting his good old days when his team used to benefit from such calls. Here's what Jefferson said:
"It's funny because when you look at Steph, Durant, they've benefitted Steve Kerr. Steve has also played with Tim Duncan…with Michael Jordan, Scottie Pippen, so (Kerr) is the expert on the subject. I'm not sure he must be the one complaining."
"When the star's guarding… you get physical, you try things. That play, I think should've been cut out of the game for safety purposes… Luka Doncic has spent quite a bit of time complaining that he doesn't get enough calls," Jefferson added.
When GSW had complained about missing calls
So the debate on the gifted calls was about Luka's leaning jump on Andrew Wiggins, which was called a foul. Richard Jefferson had an interesting point to add to his comments and said:
ADVERTISEMENT
Article continues below this ad
"I'd kind of look at Kevin Durant sleep through, so famous. So the league is gonna constantly adjust cause the players are advancing the game. So the referees are typically reactionary." 
However, the Warriors also complained when the ball bounced off Kristaps Porzingis and they failed to call a turnover with less than a minute remaining. Later, even the league accepted that it was the refs' fault. That possession helped Luka Doncic to drop a 28-ft three-pointer that gave the Mavericks a winning lead.
So the wounds from that game would perhaps not heal until the Warriors avenge their loss!
ADVERTISEMENT
Article continues below this ad
Read also – Warriors' Steph Curry Joins Legendary Wilt Chamberlain in Another Incredible Record