'Supreme Brand': Kevin Durant Reveals What Led to Him Preferring Nike Over a Great Adidas Offer
Published 05/06/2021, 6:00 AM EDT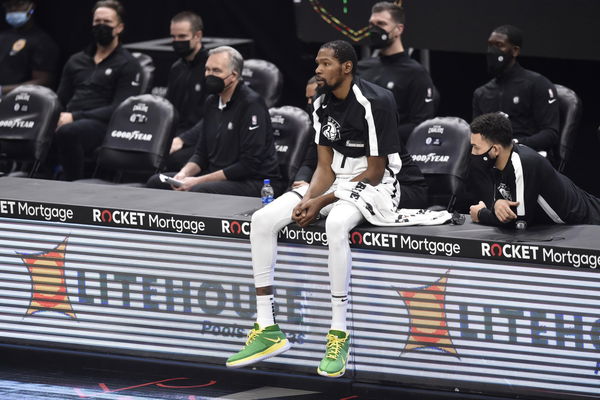 ---
---
Athletic prodigies usually sign multi-million dollar shoe contracts as teenagers. One such moment left Andre Agassi merrily bewildered in 1988, and it does the same to the NBA players too. Consider the case of Kevin Durant. His story of signing with Nike had taken the hooping world by storm.
ADVERTISEMENT
Article continues below this ad
Upon KD's arrival, the notable shoe companies knew that he was destined for greatness. Hence, there was a flurry of competitors ready to sign the Sniper, with Adidas and Nike being the obvious front runners.
How did Nike seal the deal, leaving its rival perplexed?
ADVERTISEMENT
Article continues below this ad
Kevin Durant revealed why he chose Nike as a clear winner
Playing for the Texas Longhorns Men's basketball team, KD made 35 appearances and averaged a 25-point double-double in 2006-07. This made him the AP Player of the Year, and he got his name on the top prospect list for the shoemakers. Now, KD's choice was clear and simple, Nike. But how?
In a recent interview, the Sniper revealed about those initial days of contract signing and expressed, "Yeah, wearing Nike's my whole life, had Nike's as a kid, and then as a basketball player, high school, AAU, college. That's all I wore on my feet, that's all my friends wore. So it just got the part of my DNA. Once Adidas and Nike was on the table, I visited Adidas, they had a great pitch for me. But I couldn't see myself playing in my NBA career as an Adidas athlete. Nike has always been the supreme brand to me. Not just in sneakers, but in everything."
Just imagine a Maryland native 18-YO from a humble background to have two massively life-changing offers on the table. But for KD, he made a sound choice and went with the brand he naturally related himself with.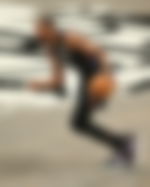 Read Also – Michael Jordan Rookie Year Shoes Could Sell For $110000 On Auction Market
But what was Adidas's offer?
Saying no to Adidas didn't come easy for Kevin Durant because Nike's arch-rival had made it a hard choice. Looking back, KD remembered how he had a jet that took him to the Adidas facility for all the discussion.
The brand, which at that point held official NBA jersey rights, offered KD a 5+ years' worth of multimillion-dollar contract and a signed shoeline guarantee. Still, the Sniper was more focused on building a legacy, getting creative freedom in designs, and a long-term relationship.
So, he went for close to $10 million less in monetary benefits and signed a 7-year $60 million Nike contract.
ADVERTISEMENT
Article continues below this ad
As he further added in the same interview, "So being a part of that felt deeper than a couple extra dollars, so chose Nike. It took me some time, I had a lot of voices in my ear, but ultimately I chose what was the best."
Now, even that offer from Nike was the second-highest only to what LeBron James had received in his rookie year. And today, when KD's signed shoes are in high demand, the Brooklyn Nets star can not take enough pride in his decision.
ADVERTISEMENT
Article continues below this ad