'Sweet Science': Blazers' Damian Lillard Picks His Second Love After Basketball and Surprises All
Published 02/22/2021, 10:30 PM EST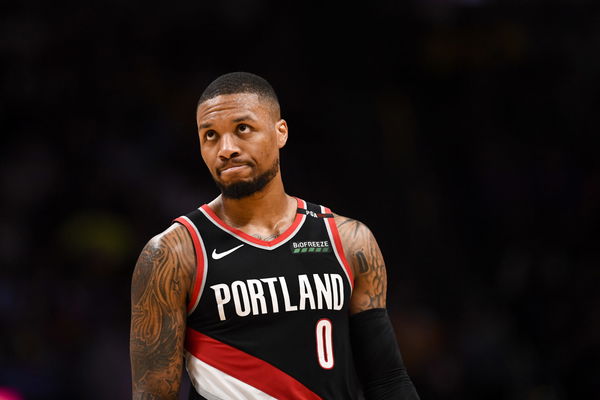 ---
---
To the majority, basketball is a leisure activity that they can either consume as viewers or play in their free time. But to NBA players, it's their profession and far from a hobby. But Blazers' Damian Lillard has other interests too.
ADVERTISEMENT
Article continues below this ad
Dame is an attractive personality and keeps his captivating tweets ready for every occasion. He is not one to shy away from taking a dig at one of his opponents and involving himself in friendly banter. But how else does he spend his time off-court?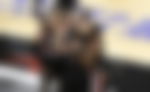 Damian Lillard and his other obsession
ADVERTISEMENT
Article continues below this ad
In a recently uploaded video, the star player expressed, "Hoop is like the love of my life, it is my lifetime investment. I spent my whole life trying to make the years, so obviously, that's going to be my thing. But I don't even consider that a sport to me like, that's a part of my life. I play basketball, I always have, I invested so much work and love into it." 
The 2013 NBA Rookie of the Year played college basketball for Weber State University and dedicated himself to perfecting the art one year at a time. But that does not mean he has no hobbies to pursue. 
The 30-YO further added, "My favorite sport to watch – I love boxing. I'm on the court every day, all season, but I don't even trip off that. I'm like 'man I need that boxing video… of my boxing training'. It ain't like to show off or to try to look like I'm doing something, it's just like I learned a sport, I learned the sweet science."
No wonder he floats like a butterfly and stings like a bee on the court. 
What else has the Blazers' top scorer's attention?
Here's re-introducing the rapper, Damian Lillard. Yes, one of the finest point guards in the NBA is also one of the most talented rappers in the league. He is a student of rap and has worked with the likes of Jamie Foxx, 2 Chainz, and Lil Wayne. 
ADVERTISEMENT
Article continues below this ad
The Big Dame Game on the court is known as D.O.L.L.A. (Different On Levels the Lord Allows) in the rappers community. He has many extraordinary rhyming numbers to his name and some of these are Money Ball, No Punches, and Ricky Bobby, among others. Notably, his classy tribute to Kobe Bryant, which also features Snoop Dogg, is one of the most iconic works. 
Don't be surprised if Dame one day shakes hands with Canelo Alvarez or Tyson Fury to drop a boxing number.
ADVERTISEMENT
Article continues below this ad
Read also – Blazers' CJ McCollum Explains Why Teammate Damian Lillard Deserves to Be the MVP This Season